Astrological Forecast February 15 – 21, 2021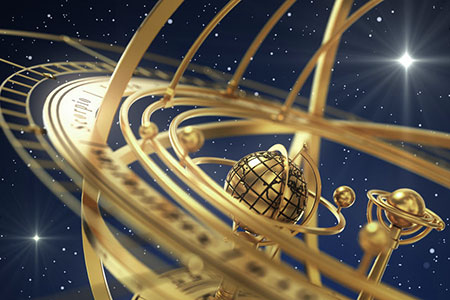 A new dawn arises this week with the Sun preparing to move into Pisces on Thursday and Mercury resuming forward motion on Saturday. We should start to feel as if the astrological scenery is clearing at last!
The week starts off quite productively with an Aries Moon on Monday and Tuesday, followed by a down to earth Taurus Moon on Wednesday and Thursday.
We'll feel the shift from mental override to spiritual reflection when the Sun enters Pisces on Thursday, kicking off the month of the astrological year and calling us to go inward to prepare before we manifest our greatest dreams.
It's quite fitting that the Moon will be traveling through Gemini Friday through Sunday, as this creates the perfect backdrop for Mercury to resume forward motion. Mercury rules Gemini, so this combination of energies will create a more peaceful and thoughtful transition as it changes direction. That's not to say there won't be communication or electronic troubles as it does, for Mercury rarely leaves its retrograde period without leaving a few little 'gotchas!' behind. Mind your words, don't make promises you can't keep, and take everything you hear with a grain of salt!

About The Author: Susyn

Susyn lives in New Mexico, and offers Psychic Guidance, Astrological Insights and Channeled Messages that will change your life! Her credentials are top-notch and include a doctorate in metaphysical studies and certifications from The American Association of Professional Psychics and The American Tarot Guild. She's also a published author, with two metaphysical books under her belt, and has authored numerous articles and horoscope columns. In addition to her readings, Susyn is also a mentoring practitioner who teaches others how to master their own gifts, raise their vibrations, and empower themselves. A sought after guest on numerous radio programs, she has also hosted her own radio show. If you're looking for one of the truly bright shining stars who can also read them with an accuracy that will astound, look no further. You can find Susyn at PsychicAccess.com.