Posts Tagged 'top psychic website'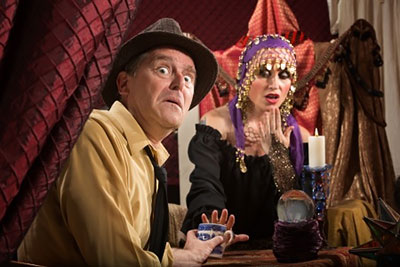 Getting psychic readings from the wrong people can wreak havoc in your life. Don't trust everyone that claims to be a psychic or a medium. Not everyone has the metaphysical gifts to read into the future, or speak to departed souls on the other side.
True psychics and mediums are always empathetic to people's needs and a reading with them should always be a calm and uplifting experience. Do genuine psychics always get it right? No, sometimes they do not. But they are always truthful, either way. The true psychic will always be completely honest with the client, not just give them stories. They will not simply tell you what you prefer to hear. And they will admit when they are not sure, or when they feel no real connection with your energy. Read the rest of this entry »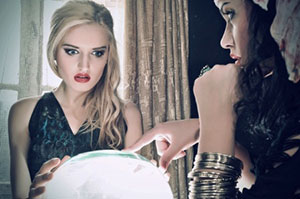 It is always good to hear a new client tell you that they have finally found someone to read for them that they feel they can trust.
Just last week a new client said she never knew that she could actually trust psychics. After yet another bad experience with a psychic in her area, she decided to search the Internet to find a reliable psychic. When she came across Psychic Access and saw their strict hiring policies, she felt that she had found the right place. Read the rest of this entry »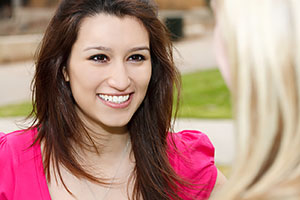 Over the years, with the advent of the Internet, much of what continued to improve my Tarot reading abilities was the online community and other readers teaching me. Some of the best mystic teachings have been conducted through Tarot community forums and newsgroups. This has produced a generation of new readers and I am often most delighted to hear my clients comment on the cards I offer up, even hearing their own interpretations.
So, one has to ask, why is a Tarot reader needed in the first place, if it has become so accessible to read one's own cards? Read the rest of this entry »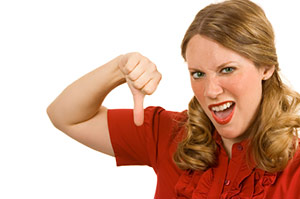 Bad Psychics! They are all bad. Really? I have had ghastly doctors, handymen, dentists, and teachers. But are the people in these varied professions all bad? No! One must always look for good people in any field. It took me two years to find a great car mechanic. The same principle applies to finding a reputable psychic.
Are there bad psychics and scam artists out there? Yes, no doubt. Sadly, there are even more bad therapists and counselors. Many emotionally disturbed people become therapists, rather than dealing with their own pain. The best way to find a reliable psychic is to get a recommendation from someone you trust. One of the main reasons I enjoy working at Psychic Access is because people can look at my review section and see numerous reports regarding my work. Read the rest of this entry »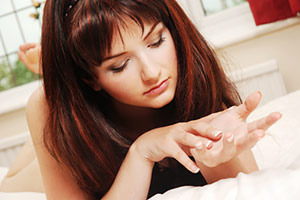 Yes, but to clarify let's try and define the differences between the services of a professional psychic and a do-it-yourself reader.
After so many years, psychics are finally being introduced into the mainstream and are being allowed to express their beliefs and teachings. You can walk anywhere and find amateur psychics doing readings for their friends in coffee shops and restaurants. Many of my clients are teaching themselves to read. Yet, how good are they really?
When you look at the list of professional psychics on Psychic Access, I can tell you that we have known and worked with each other as a group, encouraged each other, informed each other and developed our craft over more than a decade, despite the fact that most of us also work as individual consultants. Many of us have our own businesses, books and websites. Many of us genuinely care for our clients and are not being swept up into a trend. We were struggling for years to get to this point of being accepted professionally. Read the rest of this entry »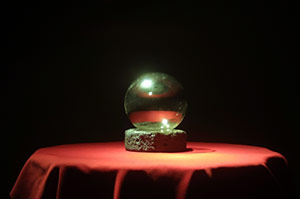 I heard an interesting comment the other day, and this reminded me of the theatrics and magic expected when doing psychic work. I think it was along the lines of "not sounding psychic" because the client wanted me to predict outlandish events. I was not sure. I can only assume it's because I do not sugar coat my readings.
Words like romance and twin flame are not often used by me, as I believe romance can come in emotional and unrewarded forms, as well as the obvious sexual connotations. I do not believe in soulmates, I believe in the state of the soul. I also don't often state the outcome "getting married," for example, as people generally do not marry these days.
I do however love vocabulary and I will use it to describe someone, and this is where the 'taste test' comes in, where you can dip into your loved one's soul flavor and devour their essence. This is what I am very good at, since I am a personality profiler. Read the rest of this entry »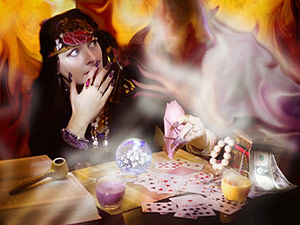 As a psychic it is not easy to find the right psychic to read for me. Like many psychics, I can do readings for others, but I can't read for myself. But trying to find the right psychic for me is like buying a car or a house – it is a process and a challenge!
Just like a house or a car, you look for a psychic who offers you certain special features that will suit your unique needs. There are so many psychics out there, who do you choose from?
When I was younger I needed the guidance of a good psychic from time to time for my love life. This was before the Internet. I remember deciding to take a bike ride on my 18x speed to find a psychic. Along the way I noticed a lady was moving in to a new psychic store, and she already had her sign out, before she was completely moved in. So, I decided to stop and talk to her, and she seemed really nice. Read the rest of this entry »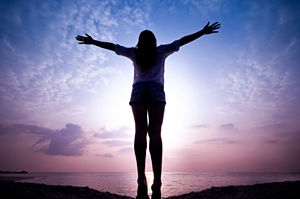 Thank you, dear client, for choosing me to support and guide you during your time of need. Thank you for trusting me and thank you for trusting yourself enough to make that phone call, or click the chat button. Reaching out is the first step towards touching your own soul.
Thank you, Psychic Access, for giving me such a great forum to do my work that I so love to do. Tarot readings, astrology charts, counseling, I am so grateful to be helping others through the dark night of the soul, or celebrating the lightness of their day. I am given that spiritual and professional freedom at Psychic Access. Having worked in this business a very long time, like all the other psychic readers and spiritual advisors on this network, I can truly say it doesn't get much better than this. Read the rest of this entry »