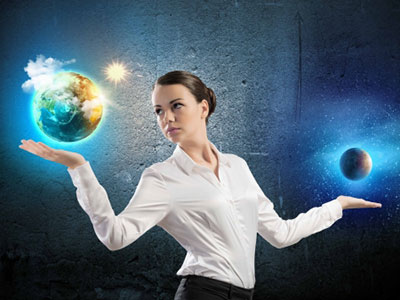 The most recent Solstice took place on June 20th, marked with a rare Full Moon in Sagittarius. This signifies the perfect time for us to become 'archers' and use focus, courage, and persistence in manifesting our biggest dreams and visions for the second half of 2016.
Since March this year, we have all been struck with spells of confusion, exhaustion and scattered energy. You can thank the intense solar flares, two eclipses, and the ongoing retrograde activity in Mercury, Mars, and now Neptune, for some of your most frustrating moments. This planetary non-movement has been forcing us to slow down, prioritize and reassess our lives, to rid it of anything that isn't helping us grow. Look at it as a blessing in disguise!
Once Mars goes direct today, on June 30th, it will release a fire of emotions and aggressive energy which are going to increase as we move closer to November. With two Full Moons in Sagittarius, back to back, we are being given the opportunity to change our world by removing the old, outdated ways of existing and replacing it with fresh, forward thinking. Read the rest of this entry »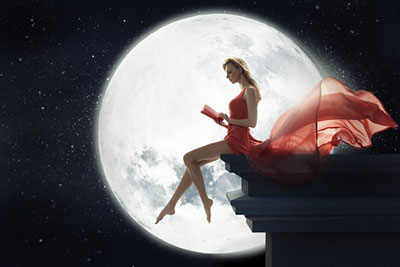 Even the most casual observer knows that the Moon continually changes shape in the sky. This is because its regular orbit of approximately 28 days puts it at different points relative to the Earth and the Sun, making it go through phases.
So why should we care about this? Well, as the nearest celestial object to Earth, the Moon has a special place in Astrology, as well as the psychic realm itself. Our planet, as well as our bodies, consist of over two-thirds water, and therefore the Moon's gravitational force affects us in different ways at different points in its orbit.
It's worth noting here that the word lunatic comes from Luna, the Latin for "Moon." But the Moon doesn't make us insane, as some ancient stories would have us believe. However, a recent study suggest the Moon phases may affect our sleep patterns, and it has also been shown that the Moon influences the behavior of various animals. Read the rest of this entry »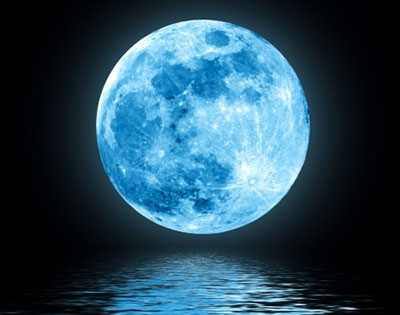 The Choctaw knew today's full moon as the "Cooking Moon," while the Chinese traditionally call it the "Wolf Moon."
Choctaw tribes are considered among the oldest on the North American continent, peaking between 800 and 900 A.D. and their homestead was in the place we now call Mississippi. Lore says they were the first in the land and that a relationship existed between the Choctaw and the Mayan, Toltec, Incan and Aztec civilizations. Research appears to back this up.
The Choctaw divided their time with the light – day was day and night was night. But, if a wrong was committed at night, it might be seen by Mother Moon, a Star Child or The Fire, and you would be reported for your indiscretion and called to answer for it. The Choctaw considered fire to be a gift from the Sun deity Hashtahli, for the Choctaw to be used to cook their food, ward off wild animals and furnish needed light during the hours of darkness. Read the rest of this entry »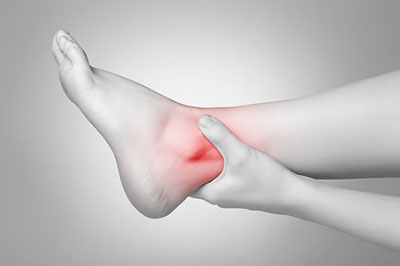 Lately, I have noticed my body requiring a bit more sleep, and my clients have been expressing the same feeling. I also had a small injury around my heel, when I stepped off the treadmill a couple of weeks ago (or I think that is what happened). I have been wondering if the pain was causing the exhaustion, or was it the change of season, or something else?
In September this year, we experienced two major Eclipses. With Eclipses we are invited to make changes, so transformation can take place. It may take a couple of months, which often can cause us to need more rest, so our body, mind, and spirit can catch up. Read the rest of this entry »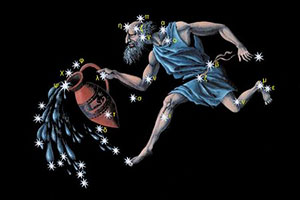 Happy Birthday Aquarius, the Sun is currently in your sign. But that's not all! January 20th, the first day of Aquarius, also brought an Aquarius New Moon this year – our first New Super Moon of 2015. So, there is great energy for all Aquarians in the upcoming weeks.
Aquarians are the free spirits, the star people, the innovators – independent, intellectual, and humanitarian. You also enjoy variety, are unconventional, and often welcome change.
You may seem aloof at times, but your mind is pointed toward the future and the stars. You are the Water Bearer, and your symbol is water, but you are not a water sign. Your element is Air and a fixed sign in the Zodiac. You pour out your ideas freely and feel that there is a never ending flow of abundance. Read the rest of this entry »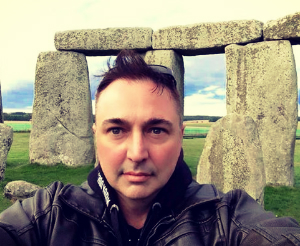 A radiant dusk was upon us when we reached the top of the concrete staircase. Emerging from below, our trivial conversation abruptly ceased. We were stunned into an instant, breathless, respectful silence. Before us rose the towering magnificence of Stonehenge… graceful and glimmering in the late Summer sunset!
Being so suddenly in the presence of the most famous prehistoric monument in Europe, was the most memorable moment of my entire journey. I had the privilege of being a member of a small private party on a special tour to this magical place. Our visit took place after hours, with special permission from the authorities.
The exclusive access we were granted enabled us to visit Stonehenge at sunset, and later under starlight, after the site was closed to the public. Most importantly, we had the unique privilege to enter into the inner circle, which is not accessible to day visitors. Read the rest of this entry »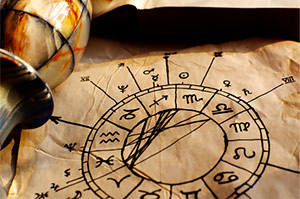 "How come the Muggles don't hear the bus?" said Harry."Them!" said Stan contemptuously. "Don' listen properly, do they? Don' look properly either. Never notice nuffink, they don'."
There are many other things that the "muggles", as depicted in J.K. Rowling's Harry Potter and the Prisoner of Azkaban, do not notice. Here are some fascinating things that the muggles don't know about Astrology:
Astrology is a highly developed art founded upon strong principles. Carl Jung was a famed Swiss psychiatrist and psychotherapist who founded analytical psychology. He also took a profound interest in the subject of Astrology. He went on record stating that ""Astrology is assured of recognition from psychology, without further restrictions, because astrology represents that summation, of all the psychological knowledge of antiquity." Read the rest of this entry »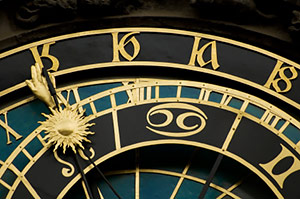 A number of clients have asked me how astrology can be used to determine a good time to have elective surgery. It does very much depend on the person's natal chart, but here are some general guidelines for planning the timing of surgery and what to avoid.
When not to have surgery
1. Never when the Moon is in Virgo, Gemini, Pisces, or Sagittarius.
2. Never five days before, or after a Full Moon
3. Not when the Moon is void, of course, because it poses a high risk for complications. Read the rest of this entry »