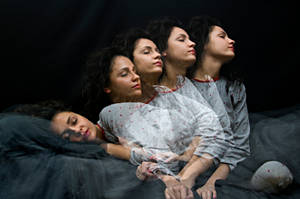 Did you know that we sometimes dream the future?
Ever had that nagging feeling that you have seen, or experienced, an event or situation before?
I experience this phenomenon on a regular basis, and I use the content of these lucid dreams with great success in my work.
Sometimes I have dreams about significant future events, and I also experience dreams focusing on important issues in the lives of my clients. Of course, it is very useful when I am doing a psychic reading for you and I had a dream about you two nights ago!
Over the years I have learned to distinguish between normal dreams and psychic dreams. In my late teens, I was fortunate to discover the book, An Experiment with Time by J W Dunne, and this helped me a great deal in understanding and mastering the nature of my dreams. Read the rest of this entry »