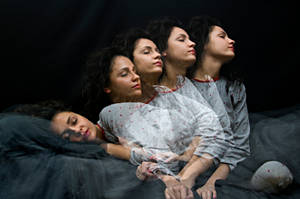 Did you know that we sometimes dream the future?
Ever had that nagging feeling that you have seen, or experienced, an event or situation before?
I experience this phenomenon on a regular basis, and I use the content of these lucid dreams with great success in my work.
Sometimes I have dreams about significant future events, and I also experience dreams focusing on important issues in the lives of my clients. Of course, it is very useful when I am doing a psychic reading for you and I had a dream about you two nights ago!
Over the years I have learned to distinguish between normal dreams and psychic dreams. In my late teens, I was fortunate to discover the book, An Experiment with Time by J W Dunne, and this helped me a great deal in understanding and mastering the nature of my dreams. Read the rest of this entry »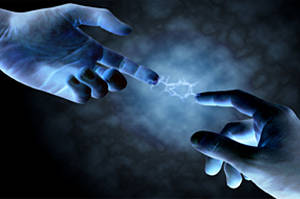 Ever wondered how a psychic connects with you over a long distance?
Or maybe you have wondered how psychics do remote readings via a phone call or internet chat room?
I have been asked these questions many times, because I do psychic readings for clients all over the world.
First of all, let me debunk the myth that psychics actually connect with you directly via a phone line or electrical wires, or computer hardware for that matter! This is simply not the case. Psychics do not make a connection with you on this earthly plane or realm (or what is referred to as the reality of space and time). Instead, the connection is made in the spiritual realm. Some call it 'The Other Side'; others call it the 'Astral Plane' or the 'Fifth Dimension' or even 'The Divine Matrix'. Read the rest of this entry »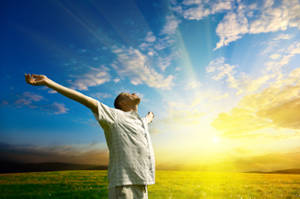 The year 2012 is not the end of the world, as some in their ignorance may believe. This is not a true understanding.
This time is a guidepost. It is a time to take notice of, but not for the reasons that people are thinking.
It is a time of a great understanding that sweeps the world. More and more people are waking up to their true essence, their true purpose for being here on this planet at this time.
The earth is in grave danger, but it is not too late to save her. By 2012 many measures are being taken and set into motion that will change the way we do business and live our lives. Read the rest of this entry »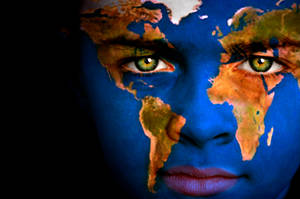 Our world seems to be in cultural and environmental chaos, but you and I are living in great times!
Yes, true, the world has gone somewhat mad. But there is also method in all this. The mess we have made is merely a part of our evolutionary process. The frog had to drink up almost half the pond it lives in, before it could leap across it and into the Light.
No, we did not get here by accident. It's all part of the Big Plan, the Blueprint.
Gerald Heard, the philosopher, realized this fact many years ago when he speculated on the evolutionary growth of our cultural consciousness and the psychological make-up of modern man. Read the rest of this entry »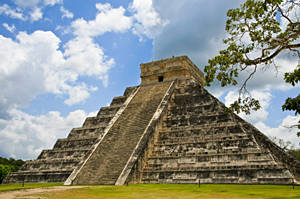 Your life is about to change irreversibly. Of course, you do have the option of taking the coward's way out, right now!
Yes, life is about choices. So, pause for a moment and reflect, because there is no turning back from what is about to be revealed to you.
Do you increasingly feel that your life has no meaning? Has God gone blind or deaf? Why are we so disconnected? Why do we feel so lonely, bored, tired, frustrated? Why is our environment in a mess?
The misery of modern existence is not just your imagination. There is no melodrama in what many of us perceive to be 'a world gone mad'.
It may, however, surprise you to know that our predicament is not as bad as it may appear to be. Our existential chaos is not the work of an angry God and neither is the world about to come to an end in December 2012! Read the rest of this entry »
Let me tell you a story,
A story about your life.
Let me guide you back
To your path of Light.


Leave your troubles behind
And follow the Angel's sign.
Know that knowledge helps connect
And life is what you make of it.


As you grow and become more aware,
You'll see that Angels are everywhere.


Both manifest and in spirit,
The're multi-dimensional beings that exist
Just to guide you back to the Light
Via moonbeams in the starry night.


As you venture more into the Light,
Your way becomes visble and bright,
Lit by Spirit's illuminating Light.


Leaving behind trouble and strife
As Angel Power becomes one with life.
As you become more aware,
You see that Angels are everywhere.

© Sharon Michelle April 2010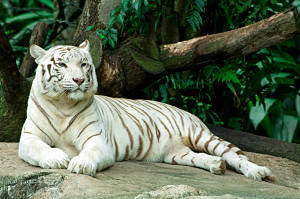 Wow!  We now find ourselves almost half way through the year!  2010, a Three year, is ruled by the Planet Jupiter, which imparts a great deal of optimism, lots of creative ideas, and supports artistic expression.  It also brings the opportunity for innovative changes, new beginnings, drama and crisis.
This year offers a chance to change and fine tune the things that were begun two years ago in the last One cycle.  Many adjustments will need to be made now.  Mistakes are recognized and adjustments demanded.  This energy is one of creation but also of change.
Many changes in direction and focus are now taking place in the political arena.  It is a year of a lot of crisis, and unpredictability.  Some politicians are beginning to see the error of their ways and are making dramatic adjustments to their policies and focus this year.  Some will even be leaving office, and new ones are entering in that are more guided and whose spirituality is in better alignment than those who are leaving.
There is a strong possibility of a great deal of technological advancement this year with all the creative energy at work.  A better year than 2009, it is a year to remain flexible and adaptable to ever changing conditions.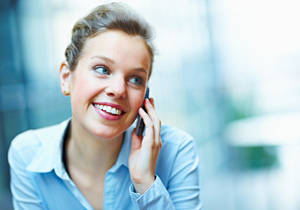 In my grandmother's time the local villagers were the only people who really had access to her psychic advice and guidance. Sometimes she went on trips to the city, where a few more fortunate folks could meet with her.
But today we have access to gifted psychics almost anywhere in the world. It is indeed a privilege. The global village is a truly exciting place to be. Problem is, we now have so many choices and options available to us, that we are even less likely to find what we are looking for!
Yes, not every psychic out there is ideal for your unique requirements. That is why you sometimes might have a disappointing reading with a psychic with a solid reputation, or a medium with a true gift. Some of the best psychics in the world sometimes miss the mark. Don't believe me? I encourage you to have a look at the client reviews or ratings for any psychic available on the Internet right now. I guarantee that you will find at least one unfavorable review for each psychic whose profile you access. Read the rest of this entry »