My Paranormal Experiences Using A 'Ghost App'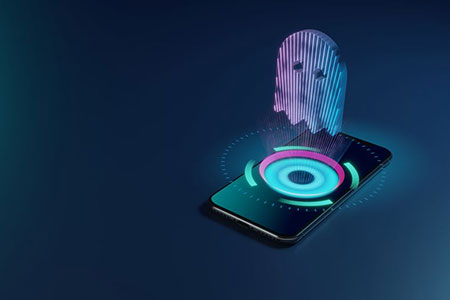 Want to be a ghost whisperer? 'Ghost-hunting' apps for smartphones has become increasingly popular in paranormal investigation in recent years. I was a little apprehensive at first to try it myself, suspecting these apps might be fake, rigged or designed merely for entertainment. But I have been using a particular paranormal app for a while now that is actually very good.
What I like about this particular app is that you do not have to use your voice. You can telepathically ask your loved one who has crossed over questions, so that you can be sure the app is not merely listening to and responding to what you are saying. It's pretty cool. I like to write my questions on paper, and not speak it at all, and right after the spirit messages just come in on the ghost app verbatim to what I heard or sensed prior.
I am claisentient and clairaudient, which means I can hear and sense spirit. So, I know if these apps are actually the real deal when I use them. To actually see on the app what I have been experiencing all my life is quit fun and exciting. I have lately been asking spirit to come in using the ghost app and I have had some fascinating personal experiences.
For example, my grandmother passed away a little over a year ago, and after she had passed the hospice worker put her set of dentures right next to her. Fortunately, I noticed this and remembered her saying that she wanted her teeth to be either in her mouth, or kept safe.
Whether you're a full-fledged believer in the spiritual realm or a hardcore skeptic looking for some spooky fun, you can conduct your own paranormal investigations with just a few essential tools ~ Kat Long
She was always so very particular about her dental plates and ever so careful with them. She didn't like anyone to really touch them and was afraid they would fall and break. At the time I sensed that she was asking me to take them and keep them safe. So, I told my mother I would be keeping them safe for her as that was her wish. I have put them in a small box for safe-keeping.
On the ride back from the hospital I decided to use the ghost app once I get home, to check in with grandma. Amazingly, the text message translation was "keep safe" and "thank you."
When my father passed, just recently, I was sitting in the dark with the ghost app at about 3am in the morning. I mentally said to my dad, "I love you very much." The message area on the app displayed the words, "I will always love you." It also showed his zodiac sign, which was very cool! The app also showed me that he is lingering around, as it said the spirit is residual.
I really love that there is digital technology these days that can confirm much of what psychic mediums can see, feel and hear. It will prove to more people that life does go on after our physical death, and that there is more to our existence than just a material reality.

About The Author: Moon Goddess

Moon Goddess is a third generation empathic healer and seer. She started to give healing readings to people more than 20 years ago. She has always been interested and studied all things metaphysical from a young age. Being hypersensitive she can feel and see things before they happen. Utilizing the Tarot, and with the help of her Guides, she is a source of support for many people all over the world. After he passed over, her grandfather kept his promise and came back to say goodbye and gave her the most amazing experience. Moon knows there truly is a Heaven, and it is wonderful! Sharing her experience has helped many people after they have lost someone, or anyone experiencing some form of grief. Get a reading with Moon Goddess now at PsychicAccess.com.


This site uses Akismet to reduce spam. Learn how your comment data is processed.