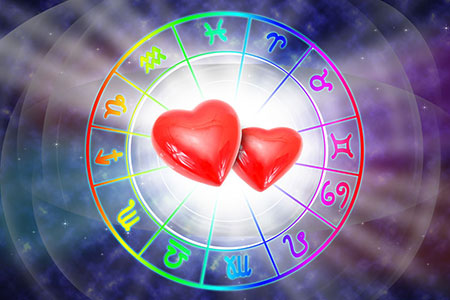 Most people are familiar with their Sun, Moon and Rising Sign, but Astrology goes so much deeper than that. For example, if your birth sign is Scorpio, you could have Venus in Leo, which would make you more expressive and spontaneous in relationships.
Venus, the planet of romance and relationships, plays a significant role in how we approach love and passion in our lives. Below is a list of all the zodiac signs and how they may be influenced by Venus in you and your partner's chart.
Aries
There is never a dull moment with Venus in Aries. They are adventurous, intense and will let the world know that you give them meaning. They are a sucker for love at first sight and typically enjoy showing you off.
However, as quick as Aries can fall in love, they can also lose interest, if it's 'too much, too soon.' Aries usually act on impulse and enjoy the chase, so don't smother them because they love to hunt.
Taurus
Taurus brings a lot of stability and grounding energy to a relationship. They prefer enjoying private moments in the comfort of home, or watching the sunset. They are sensual and enjoy indulging in fine dining and luxury.
Taurus also prefers for relationships to grow organically and are big on developing a strong bond that can withstand any storm. Slow and steady wins the race, so don't get too pushy or demanding, because they will turn to stone.