animal medicine cards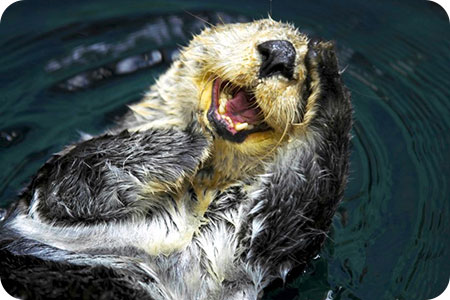 Otter loves to play and brings as spirit animal with it the element of play. Many times Otter will make an appearance when we are taking life too seriously. We need to remember our inner child. Otter brings joy and laughter. Often medicine is needed when we need to find our sense of humor. Otter also teaches us to cozy up to new things. We can't welcome new things into our lives when we are clutching on to the past.
Otter further brings spiritual awareness and devotion. It brings with it awareness of subconscious emotions and psychic abilities. Otter appearing in our lives is a wake-up call to be more aware of emotions in ourselves and others. Otters remind us not to be stuck in worry. Dwell instead on what is positive in life.