animal medicine cards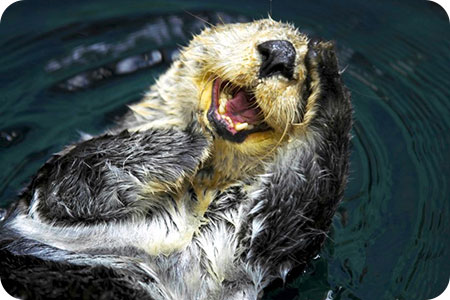 Otter loves to play and brings as spirit animal with it the element of play. Many times Otter will make an appearance when we are taking life too seriously. We need to remember our inner child. Otter brings joy and laughter. Often medicine is needed when we need to find our sense of humor. Otter also teaches us to cozy up to new things. We can't welcome new things into our lives when we are clutching on to the past.
Otter further brings spiritual awareness and devotion. It brings with it awareness of subconscious emotions and psychic abilities. Otter appearing in our lives is a wake-up call to be more aware of emotions in ourselves and others. Otters remind us not to be stuck in worry. Dwell instead on what is positive in life.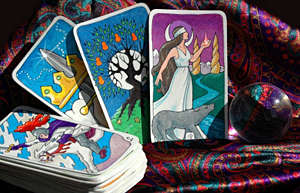 The origin of Tarot cards has been debated for centuries. In 1299 AD in Italy the first appearance of Tarocchi, an Italian card game, was recorded. The cards, and their artistic interpretations, began spreading and evolving throughout Europe.
Historians still debate whether the Tarot evolved from traditional playing cards. Early British history points to this possible evolution. Perhaps the oldest playing cards came from the Middle East.
My understanding is that the imagery on the cards contained hidden meanings (as they do today), because governments saw fortune-telling as practicing magic, which was considered a crime. The Church viewed the cards as blasphemy and a threat against its doctrines. So the 'true' meanings of the cards had to be hidden using symbols. Continue reading →