Archive for January, 2013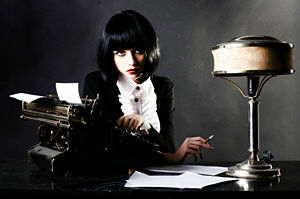 I sometimes get the impression that ghosts or spirits play jokes on us to get our attention. I was watching a 'ghost hunting show' last week on television and they had a section about items going missing in haunted homes. My wife said it reminded her of the time when the same thing happened with my mom's silverware set after she had passed away. Mom certainly made her presence known in this way.
My in-laws gave us many gifts for Christmas this year, and one of the gifts was lamp. Interestingly, for the past six months I began buying several small lamps at thrifts shops and yard sales. I never used to have such a penchant for lamps, but now I own a total of six – including the one we received as a Christmas gift. Read the rest of this entry »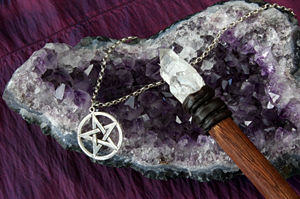 It is said that "the wand chooses its master" and this is the story of how my wand came to be with me.
Several years ago I worked as a full-time reader at an area psychic store. I loved my job and my clients. The location was perfect and I looked forward to going to work every day. One special day, however, was the start of my journey towards receiving my magic wand.
It started as a normal day with clients coming in to see me, psychic readings to do, and books to marvel at and glance through.  I'd had lunch and was sitting in my room preparing for the afternoon's arrivals, when I heard the jingle of the front door.
I knew, somehow, that the jingle was meant for me, although I wasn't expecting anyone for at least another hour. So, I got up and walked towards the front of the store and there was a short, and forgive me for saying it, rather unattractive and ordinary looking man standing there looking at me. He appeared ordinary until you looked into his eyes. They contained wisdom – and something more. I eventually learned that the 'something more' was a certain disdain for the human race, but that's another story. Read the rest of this entry »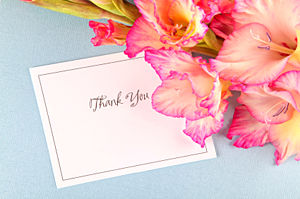 I feel like so many of my clients have woken up and really made some amazing progress from the beginning of 2012. I have had so many clients tell me that, because of my advice and readings, their lives have changed dramatically.
When I do a psychic reading I share what comes in – quickly and without hesitation. If I feel someone is not going to get any real soul growth or soul evolution from a relationship or a career that they continue to stay stuck in, where the energy is stagnant and it really is going nowhere, I will definitely share this. I do not sugar coat and I don't waste people's time. I want them to have the very best life possible – and want them to have it as quick as possible.
I am a firm believer in not wasting time. I like to be progressive and constantly moving forward, but doing so in a way where you can enjoy every minute. I treat every single psychic reading as if it were a new, fresh client, as the outcome may have changed based on the person I am reading for, or the person they are having me look at for them. A person's thoughts, words, choices and decisions most certainly may change the outcome or the timeframe I saw previously. Read the rest of this entry »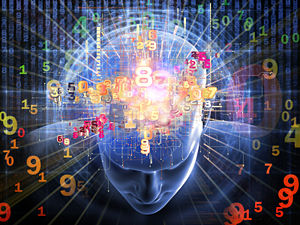 The sphere of Numerology reaches beyond your birth date. There is much insight to be found in the breakdown of your 'known name'.
Your known name is what people know you by, and could be the name your parents gave or it could be your nickname.
Let's explore the name 'Robert' as an example. Robert may go by then name "Robbie" among his family and friends. Using this chart we can calculate Robbie's known name number.
| | | | | | | | | |
| --- | --- | --- | --- | --- | --- | --- | --- | --- |
| 1 | 2 | 3 | 4 | 5 | 6 | 7 | 8 | 9 |
| A | B | C | D | E | F | G | H | I |
| J | K | L | M | N | O | P | Q | R |
| S | T | U | V | W | X | Y | Z | |
The first step is to find the value for each letter in Robbie's name. R is listed under 9, while O is listed under 6, and so forth. Read the rest of this entry »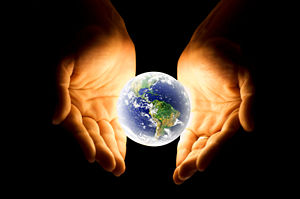 A great portion of my work crosses over into ethics. I have spent the last two years studying business, law and relationship ethics. Through the Internet I became aware of global patterns and became fascinated in the migration of emotions, the origin of the global psyche, and the way people like bees work together en masse.
It has been essentially an interesting informal foray into organizational behavior versus conscious thinking. I still am working on trying to understand if patterns originate from one point – like one idea or one feeling – the Big Bang of the zeitgeist or zero-point of the global consciousness. My other idea or interest relates to the notion of whether this zero-point consciousness – the origin of man's culture is created by multiple ideas and feelings, and if so, if one can escape this matrix of ideas and to be truly independent. Read the rest of this entry »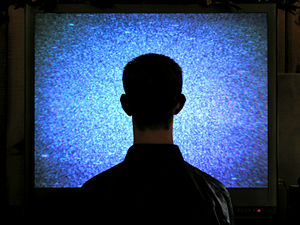 What we think, and what we believe, is what we become. We create our own reality. Constantly exposing yourself to popular culture and the mass media will ultimately shape your reality tunnel in ways that are not necessarily conducive to achieving your Soul Purpose and Life Calling. Modern society has generally 'lost the plot'. Slavishly following its false gods and idols makes no sense in a spiritually aware life.
The same holds true for toxic relationships, and people in your life who consistently indulge in negativity, cynicism, prejudice, fear-mongering, pessimism, and hatred. But have no illusions – the opposite extreme is just as noxious. Be equally cautious of those who deem themselves spiritually superior or 'holier-than-thou'. Be wary of the well-meaning souls who profess themselves to be paragons of unconditional love and light, or who claim they have attained perfect insight into all the mysteries of the Universe. Read the rest of this entry »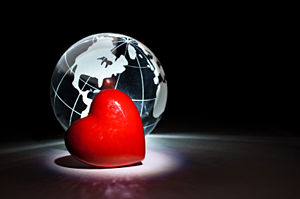 It is heart-centered soul level. Humans seem to be in a clothes dryer, tumbling around and hitting the sides of the dryer. To move into ascension, move out of the dryer and into the tree of life – the roots of Mother Earth.
Currently, most people on our planet are living in the dense third dimension. A goal with regard to ascension would be to move out of this difficult dimension into the fourth and fifth dimension. Actually, it is not uncommon for healers and lightworkers to be living in the consciousness of the sixth through ninth dimensions. There is greater clarity in higher dimensions, among other significant benefits. One of the most important to me, personally, is the freedom of beingness – experiencing my own 'is-ness'.
According to the Akashic Records genes were removed from our bodies thousands of years ago. Finally, they are now being replaced back into our bodies. Purifications are going on now. This is what much of 'the shift' is about that you may be experiencing energetically. Yes, the one the ancient indigenous cultures predicted! Read the rest of this entry »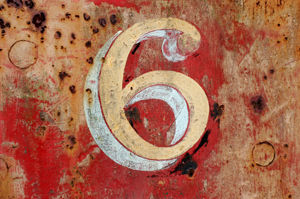 Predictions for the general public cannot be specific to you, so a reading is your best way of finding out how the energies of 2013 will affect you personally.
Generalized information can be very misleading, and as horoscopes posted in the newspapers can sometimes turn people away from readings, because generic information can be so inaccurate as to appear useless. Generic psychic prophecies or numerological predictions can be compared to reading information about how men or women behave in general – we may find some good basic information on men and women, but it would not accurately describe each of us a individuals.
The year 2013 adds up to the number 6, which is a wonderful harmonious number. Of course, like all energies, there is a higher energy and a lower energy to the number 6. Read the rest of this entry »