Foot Loose and Fancy Free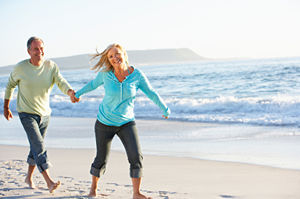 Have you ever felt that you are stuck in a rut and don't know how to get out?
Something that really does help is to get away for a day or two, or go on a short vacation to clear your mind. Camping out, or an overnight or weekend stay at a motel, hotel, condo or vacation resort, can be part of a healing emotional health break!
I can't believe the relief I felt recently, after a week away from the daily hustle and bustle of everyday life. When I arrived back home, I couldn't wait to connect with my family, my Doberman dog and my friends.
However, the thing that I missed most was talking to my regular clients on Psychic Access and reconnecting with them during the time was away. I was refreshed and ready to pass on my newly refreshed positive energies to everyone!
He who returns from a journey is not the same as he who left – Chinese Proverb
The time away helped me to focus on my own needs, wants, goals and desires in life for a change. I realized that the break was nice, but I was not able to do what I enjoy doing most in life – helping those in need.
It is so important for everyone to take a break from everyday life, and try to find a way to clear your mind and be able to think rationally again, just like me. Otherwise you will always be stuck in a rut, and never be able to go forward in life.
Vacations and weekend getaways are wonderful for healing. You can put the past behind you and focus on the much happier you!
About The Author: Mystic Carli

Carli is an international psychic advisor, based in Canada. She is a Certified Early Childhood Educator with a background in Communication and Psychology from Capilano and Douglas Colleges in British Columbia. Carli currently team teaches full day Junior and Senior Kindergarten for the puplic school board in Ontario. When she is not working with children, Carli is available on Psychic Access. She loves to help people from all walks of life, all over the world with her unique and gifted psychic abilities, to guide them on their special pathway in life. Carli possesses the qualities of a kind, caring and compassionate individual with sensitivity and empathy in regards to the needs of others. Get a reading with Carli at PsychicAccess.com.


2 Responses to Foot Loose and Fancy Free