Keeping Your Thoughts Positive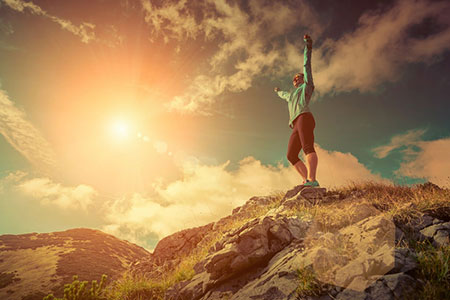 Have you ever felt that you have reached the bottom and are struggling to come back up to the top? Many people that I talk to on a daily basis, have no one they can turn to in order to bring them back up and get that positive energy back. Each person I speak to comes to me with different issues that they like me to help them understand and solve. Sometimes you just need a friend. I like to be a friend by listening, understanding, and finding the deep-seated issues for every person that calls me. It is amazing how a spiritually guided, non-judgmental reading can help people with each and every issue we discuss together.
Once you are able to find solutions to an issue during your psychic reading, it is awesome how well you can feel afterwards. If you are embarrassed to speak to someone you know, a psychic reader is the perfect solution. You will not have the worry of your issues becoming public or causing embarrassment.
A spiritual psychic reader can help guide you in the right direction to your future. However, it does take work on your part to get to that future. It is so important for you to set your goals and not stop until you achieve each and every one of them. Your hard work will pay off in the end. Once you have achieved your first goal, it is amazing how good you will feel inside. Achievements whether large or small, help bring the positive emotions and feelings out, while slowly putting the negative thoughts in the past, and leaving them there for good.
If you don't design your own life plan, chances are you'll fall into someone else's plan. And guess what they have planned for you? Not much ~ Jim Rohn
Some people have a hard time getting rid of their negative thoughts.  It is so important to keep busy and find a new focus that will help alleviate the negative thoughts and bring out the positive thoughts. I always suggest working on your hobby, going shopping or going for walks which can relieve stress. Stress can stand in our way and keep us from achieving what we really want to do in life. Once we can find a way to cope with stress, it becomes far easier to set your goals, routines and follow your dreams into the future.
If you are around a negative person, try not to take on their negativity. Instead, focus on things that you can do, to get away from the negativity and turn it into something positive. Many times, people need to release their thoughts whether positive or negative and take it out on the person closest to them. It is unbelievable how many people get pulled into it. Keep your thoughts positive and go for a walk or into your own space. Once that person has calmed down, it will be so much easier to move forward in a more positive and spiritual way.

About The Author: Mystic Carli

Carli is an international psychic advisor, based in Canada. She is a Certified Early Childhood Educator with a background in Communication and Psychology from Capilano and Douglas Colleges in British Columbia. Carli currently team teaches full day Junior and Senior Kindergarten for the puplic school board in Ontario. When she is not working with children, Carli is available on Psychic Access. She loves to help people from all walks of life, all over the world with her unique and gifted psychic abilities, to guide them on their special pathway in life. Carli possesses the qualities of a kind, caring and compassionate individual with sensitivity and empathy in regards to the needs of others. Get a reading with Carli at PsychicAccess.com.