Helping Others Is A Great Way To Help Yourself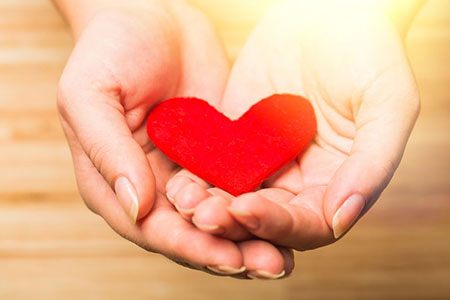 Ten years ago was a very difficult time in my life.  I had a lot of time to reflect and put my own needs in perspective. My experience with that stress gave me coping skills that I want to share with you in today's difficult times.
We all have choices in life when we believe that we have hit 'rock bottom.' We can choose to stay at that bottom and focus on that negative energy, or we can look for the positive side and see that there is nowhere else to go, except back up to the top.
A decade ago my mother was fighting cancer. She was strong and healthy and had always focused on a healthful and active lifestyle. Why did this happen to someone who does all the right things in life, when there are so many people that do not take care of themselves and then live a longer life?
In those days, I could choose to focus on such negative thoughts about how unfair life was, or I could choose to find the positive in that situation. Spending time with my mother, taking her to doctor's appointments, cooking her favorite meals and offering my listening ear instead created a positive spirit for both of us.
I tried to spend as much time with her as possible, giving her time to live, love and laugh. We focused on one day at a time, but also made plans for tomorrow. Keeping busy and reminiscing over the positive memories we shared, truly helped me through that very stressful time with my mother.
On top of dealing with my mother, I also had a nine year old Doberman dog that was very close to me. He had just been diagnosed with liver disease and his prognosis was not good. The added stress of my dog's health made matters even more challenging. I still think sometimes that if it wasn't for bad luck, I would have no luck at all! But I make an effort to snap out of this kind of thought process as quickly as possible. It serves no purpose in the long run.
Instead, I choose to focus on the power of positive thinking. This is not always easy, when we have more stress in our life at one time than we can handle, like many people are having now all over the world. Back then I decided to make my time with my mother and my dog more comfortable and meaningful, by putting my own life to the side temporarily, and focus on quality time with them. This gave me the satisfaction of knowing today that I had made the last chapter in both their lives more comfortable.
An effort made for the happiness of others lifts us above ourselves ~ Lydia M. Child
What that experience taught me is when I have too much time to think, I need to keep busy instead with positive thoughts and people, and avoid the negative thoughts and people that bring me down. By doing this, I am focusing on my own needs, so I can better help the ones that need me the most.
I believe our greatest strength in life is giving back to society and sharing our positive energy. Helping others in need is the best way to combat stress and grief! This is one of the reasons why I really enjoy doing psychic readings for all my clients on PsychicAccess.com. We can work together to find the positive in each and every situation. If you have a difficult situation and need help, contact me, so I can help you deal with the stress and difficult times in your life.

About The Author: Mystic Carli

Carli is an international psychic advisor, based in Canada. She is a Certified Early Childhood Educator with a background in Communication and Psychology from Capilano and Douglas Colleges in British Columbia. Carli currently team teaches full day Junior and Senior Kindergarten for the puplic school board in Ontario. When she is not working with children, Carli is available on Psychic Access. She loves to help people from all walks of life, all over the world with her unique and gifted psychic abilities, to guide them on their special pathway in life. Carli possesses the qualities of a kind, caring and compassionate individual with sensitivity and empathy in regards to the needs of others. Get a reading with Carli at PsychicAccess.com.