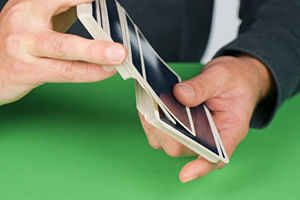 Have you ever wondered how many spirit guides you have? Do you sometimes wonder if they help you in your personal life?
Well, I discovered a couple of weeks ago, when I had a client call me, how important a role our guides can play in our daily lives. The client had ask me to let my spirit guide choose the deck of cards for her and what happened was quite remarkable.
Many of my regular clients know I that I am assisted by my spirit guide Lisa in a lot in my psychic readings. But she usually does not choose the deck of cards. I always have the client choose the deck.
Well, on this occasion, when I started to flip the cards over I noticed that the cards gave off another type of energy compared to what I am usually seeing. When the client and me started to talk about her reading even she was really shocked, as much as I was, the way the reading had taken on an unusual twist. Everything I was telling her had in fact happened in her life over several days, before she called me. Continue reading →