Astrology Forecast July 5 – 11, 2021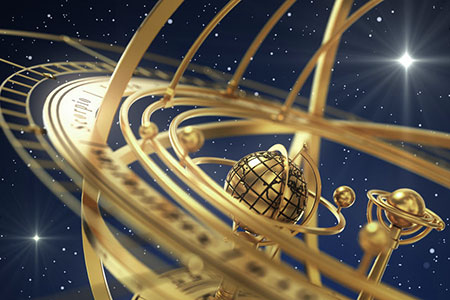 Our best bet for getting anything productive done this week will be under today's Taurus Moon moving into Gemini this evening. The rest of the week will however unfold under a veil of emotional confusion and the tendency to go hide in our Cancer shells. The Moon in Taurus has been making us more success-driven, while the Moon in the Gemini tends to sharpen our mental faculties. We are more awake this afternoon and looking for new experiences and impressions. This is a good time for all kinds of communication, contacts, training, and learning.
We'll need to watch for gossip or misinformation on Tuesday and Wednesday, as the Gemini Moon inspires people to share without the facts or make comments that could be taken the wrong way. Our best bet during this phase is to watch and listen, rather than advising or sharing our opinions.
Beware the Gemini Moon square Jupiter in Pisces tomorrow, as it can get us into trouble with the authorities or invite legal problems. Be sure to follow the rules and comply with regulations. Conflict and drama could also surface in romantic relationships, so mind your P's and Q's when interacting with your partner or that new love interest.
The Moon will dive into emotional Cancer on Thursday, culminating in a Cancer New Moon on Friday. If you feel the urge to hide out under the covers or draw the drapes and take the phone off the hook, it's not a bad idea, as feelings are easily hurt and self-doubt or confusion can make it difficult to interact with the rest of the world. On an up note, this time of isolation will give us a chance to go deep within and revisit our spiritual centers, clearing out whatever messages or ideas aren't working while encouraging us to trust our intuition more readily.
Sunday's Leo Moon will have us feeling more like ourselves, ready to face the world again, and thanks to Mercury's entry into Cancer, encouraging us to share from the heart and soul.

About The Author: Susyn

Susyn lives in New Mexico, and offers Psychic Guidance, Astrological Insights and Channeled Messages that will change your life! Her credentials are top-notch and include a doctorate in metaphysical studies and certifications from The American Association of Professional Psychics and The American Tarot Guild. She's also a published author, with two metaphysical books under her belt, and has authored numerous articles and horoscope columns. In addition to her readings, Susyn is also a mentoring practitioner who teaches others how to master their own gifts, raise their vibrations, and empower themselves. A sought after guest on numerous radio programs, she has also hosted her own radio show. If you're looking for one of the truly bright shining stars who can also read them with an accuracy that will astound, look no further. You can find Susyn at PsychicAccess.com.