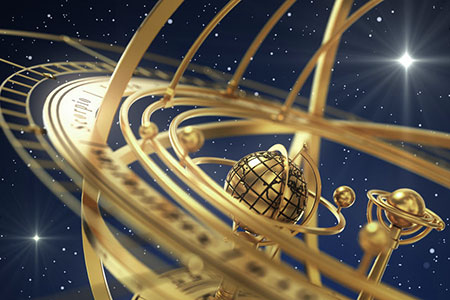 Back to the grindstone! It could be a bit difficult to get back up and running after all the holiday cheer, but duty calls. Make today all about details, gathering information and making a plan under the Virgo Moon, and then spend tomorrow restoring balance to all aspects of your world, as the Moon dances into Libra.
Wednesday we'll finally be ready to move as Mars moves into grounded Taurus, making it easy to catch up and start addressing everything that piled up over the holidays.
The trend continues on Thursday, but we may experience a few ups and downs on Friday when Mercury moves into unpredictable Aquarius, and Venus moves into steadfast Capricorn. This could make for a lot of stop and go motion, so practice patience and when one door closes, look for an open window.
The weekend flows along joyfully under the Sagittarius Moon, allowing us a little downtime to regroup, reflect and prepare for the next busy week ahead.