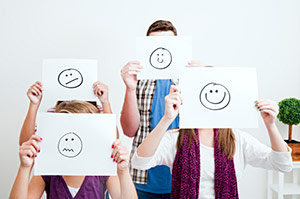 I feel comfortable enough in my empathic or telepathic approach to now own the new habit I have acquired: I will take on the tone of the person I am reading.
It's almost like being a ventriloquist on occasion – my voice will not change but if the person is in a stern frame of mind it may reflect in my vocal tone, or the way I emphasize certain phrases. I have been told I can parrot conversations verbatim, though I would say I would never know when I am. It is not like the words sound any different to me when I get them. If I were getting fragments of conversations, which I seem to, and then assume like an actress a little bit of their emotional gait, then you know I am deeply involved in the energy of the person I am assuming, and may act it out a little. Read the rest of this entry »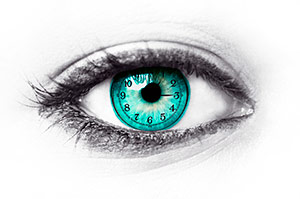 As my proclivity tended towards telepathy in my work, I have tried to 'train' my clients  to ask questions more presently focused on empathy, though I still may encounter questions about the future outlook from time to time and am happy to answer them. The problem I encounter is letting you know when the prediction will come true.
As readers we often commune as colleagues, and I know that many of us have a deep sense of responsibility to our clients. We worry quite a bit about the effects we have on our clients. We pay in karmic debt, what we have to tell you. We don't take this lightly. I take the energy of the client with me after each reading, even if I don't remember their name months down the line, I will remember their pain. So it's important for me to try and leave a person feeling in control. Read the rest of this entry »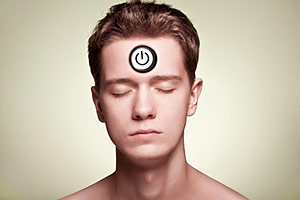 What is happening in your life today is a result of your own decisions and actions. This applies to all our decisions and actions – present and past. There is no one else to blame.
Most people don't understand that every thought we have and every action creates karma and shapes our destiny. All of our thoughts have wings. If your thoughts are positive, then you will create good karma and positive outcomes in your life. If they are negative then you will create bad karma, and unwanted outcomes.
So, basically, if you look at your life you see the results of your choices and decisions. Whatever your life is today, it is what you have manifested, with or without your knowing, by your own thoughts, and actions. Read the rest of this entry »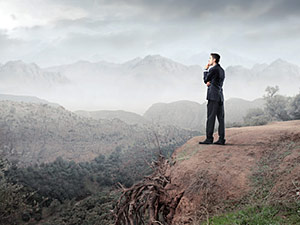 One of my favorite quotes is an old Jewish Proverb: "I ask not for lighter burdens, but for broader shoulders."
I discovered this axiom years ago when reading quotes from major religions, and when I remember to keep it in the forefront of my mind and imagination, it works wonders on my perspective about what I find myself dealing with in everyday life.
We have the power to be in the middle of our lives rather than at the mercy of our lives, and the foundation of that power is perspective.
For example, the above proverb is all about perspective and personal power. Struggle is a fact of life. Challenges will always present themselves to us no matter what social position, education, or gifts we have. We can ask our higher power to help us have lighter burdens, or we can ask for the capacity to cope with what life brings (broader shoulders). And, the ironic thing is that asking for broader shoulders can actually change our perception of our burdens, making them seem lighter, and thus, changing our perspective. Read the rest of this entry »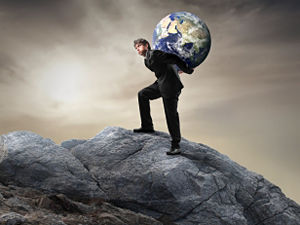 It is not true that we must live a challenging, tormented life to learn certain spiritual "lessons". Believing that we are here to "learn" is merely a justification that some folks offer to make sense of the bad things that sometimes happen to good people.
The irony is that those who choose to believe this myth will most likely have to face one trial and tribulation after the other, just as they expected. If someone's life is awash with "weeping and gnashing of teeth" it is often because they choose it to be so.
The hardship and suffering we see in this world is mostly man-made. Misery is something we inflict on ourselves, and each other. It is not of Spirit, Source or God. Read the rest of this entry »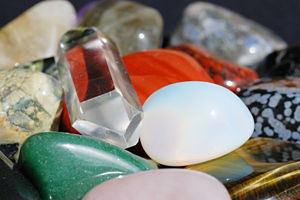 I use stones to change the mood in a room, to enhance a spell, to retain information, to direct energy, to shift patterns. The ways to use stones are as many as there are stones. You can use just one, or a combination to get just the right results. You can put them on a charm bracelet, in a bowl, on the coffee table. One time I wire-wrapped 30 of them and hung them from a foot high Yule tree in my tiny studio apartment.
While I was learning how to use stones I hit a tough time in my life. One night I decided to go out with some friends, and on my way out I grabbed a stone from the table. I didn't know why, I didn't ask. I just took one.
During the evening I felt what I can only describe now as a 'shift in balance'. When I got home I was listening to my answering machine and got to a message from someone I had just disconnected from. When I counted back the time, I realized he made that call when I felt the shift, and the stone I grabbed was a star ruby, which is useful in psychic protection! Read the rest of this entry »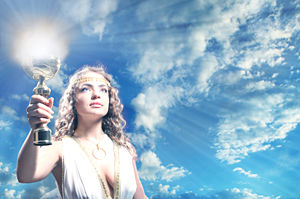 <<< Continued from Goddess Archetypes: Aphrodite
Persephone, also known as Proserpina, is one of the vulnerable goddesses, because she was so intertwined in relationships – first with her mother Demeter, then later with Hades.  First, before her transformation into Queen of the Underworld, she was the Kore or Maiden. As Kore, she was a slender, beautiful young goddess, who is associated with fertility symbols such as the pomegranate, grain, corn, and narcissus, the flower that lured her.
As Queen of the Underworld, Persephone is a mature goddess who reigns over dead souls and guides the living who visit the underworld. She was the prime figure in the Eleusinian Mysteries, in which the Greeks experienced the return or renewal of life after death through Persephone's annual return from the underworld. Read the rest of this entry »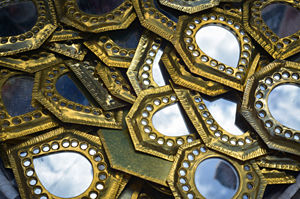 Everyday our lives serve as a mirror for us to truly see where we need to grow, and where we need to give. Relationships provide a very personal mirror for revealing the beliefs, attitudes and points of growth within us.
When things are flowing smoothly it's easy to see beauty and express love. When things become conflicted and full of turmoil we tend to blame others, circumstances and events for our unhappiness. During the times when things are challenging, we have the biggest opportunity to grow.
How others relate to us can be a very big mirror. When others seem hostile, angry or selfish, we want to point blame. We in turn get defensive and can easily see their faults and faulty beliefs. How often do we stop our judgments of others and ask ourselves "What do I have to learn from this about myself?" Read the rest of this entry »