Daily Archives:
March 9, 2023
Published
March 9, 2023
|
By
Monica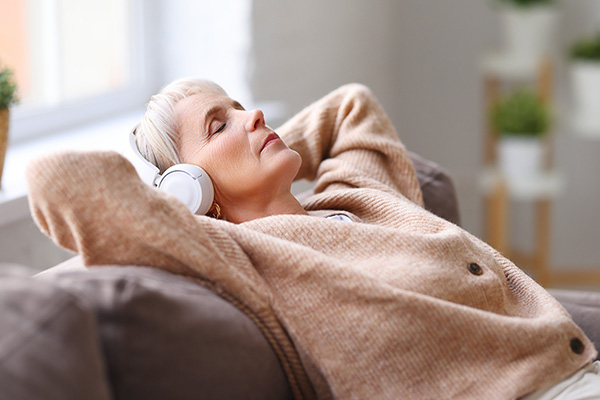 If there is one thing that I have learned over the years of working with thousands of people all over the world, then it is the vital role of spiritual and personal self-care for our highest good. No amount of material wealth, financial success, physical beauty, romantic love, or spiritual knowledge can ever compensate for a lack of self-love and proper self-care.
However, for many of my clients it is not always practical to spend hours in meditation, arrange glorious spa days, or attend weekend spiritual retreats on a regular basis. However, there are lots of little things that can increase our spiritual awareness, balance our energy flow, reduce some stress, brighten our days, and generally give us a feeling of well-being.
We must do whatever we can to afford ourselves a quiet moment or two every day. Spirit often shows me the break-neck speed with which so many of my clients race through their lives, believing that there will be more time and opportunity later, once the current milepost or goal has been reached.
Many people obsess over 'yesterday,' or pin all their hopes on 'someday.' They are either regretting the past, or waiting for their fortune to take a turn for the better in the future. However, spirit advises that we spend more time focused in the present and maintain critical balance in our lives right now, not later.
We must do our level best to work small, uplifting things into our lives, a little at a time. There is no need to make monumental changes to get started. It can be as simple as taking a few minutes to practice mindful breathing to relax and de-stress, or listen to a short guided meditation every morning. Set aside time to laugh with a friend, do a oracle reading for yourself, dance in the living room, take a walk around the block, or listen to an inspirational podcast before your fall asleep.
Posted in

Abundance, Afterlife, Energy Work, Intuition, Life Design, Lifestyle, Manifesting, Meditation, Metaphysics, Self-Help, Spirituality
|
Tagged

angel guidance, angel signs, awareness, calm, change, conscious living, divine guidance, energy balance, energy healing, growth, guidance, guided meditation, habits, higher consciousness, inner guidance, inner peace, inner wisdom, intuition, life design, meditation, metaphysical practice, mindful, mindfulness, personal growth, psychic attunement, psychic awareness, recreation, self-care, self-improvement, signs, silence, solitude, spirit guardians, spirit guidance, spirit guides, spirit messages, spirit signs, spiritual awareness, spiritual contemplation, spiritual growth, spiritual guidance, spiritual lifestyle, spiritual messages, spiritual practice, spiritual resources, spiritual routine, spirituality, synchronicity, tranquility, transformation
|
Leave a comment