Daily Archives:
March 24, 2023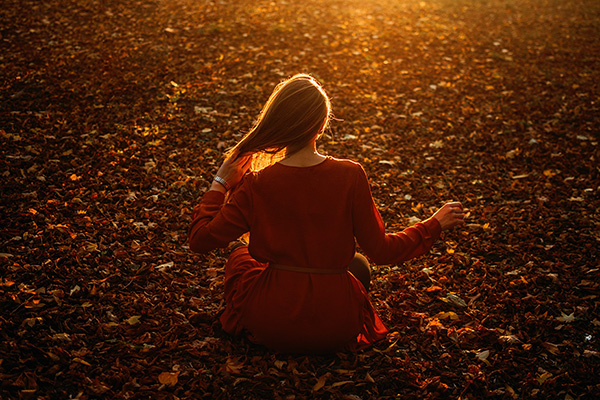 I recently had the privilege to attend a virtual seminar on a sublime spiritual book titled Light of the Bhāgavata. The experience powerfully reminded me of the incredible wonder of nature's divine design, and how it relates to our spiritual purpose in this lifetime. With its beautiful metaphors from nature, Light of the Bhāgavata brings light to the soul in the darkness of this age of strife and quarrel.
The book is a unique spiritual text written in 1961 for a presentation at a world conference of the Congress of Cultivating the Human Spirit, held in Japan. At the time, the author, A.C. Bhaktivedanta Swami Prabhupāda, was living in a small, sparsely furnished room in the humble village of Vrindavan, India, where Lord Krishna had appeared 5,000 years ago.
The swami received an invitation to participate as a speaker at the conference and thus conceived Light of the Bhagavata for this purpose. Within just a few months, he wrote an inspired manuscript based on the timeless teachings of the Srimad Bhagawatam. Written over 5,000 years ago, the original Bhagavatam is a voluminous book composed of 18,000 verses.
The swami realized that it would not be practical for him to try and share all of its teachings with the conference attendees in one presentation. He therefore decided to only focus on the tenth canto, twentieth chapter of Srimad-Bhagavatam for his presentation, drawing spiritual lessons of life from nature. The twentieth chapter is a description of the autumn season in Vrindavan, the place of Lord Krishna's appearance. He composed 48 commentaries to accompany each of the verses of that chapter.
Posted in

Abundance, Life Design, Spirituality
|
Tagged

ancient wisdom, archetype, beliefs, books, deities, divine light, enlightenment, god, hinduism, krishna, life lessons, light, nature, nature meditation, religion, season, spiritual contemplation, spiritual insight, spiritual knowledge, spiritual lessons, spiritual messages, spiritual path, spiritual resources, spiritual study, spiritual teachings, spiritual traditions, spiritual truth, spiritual wisdom, spirituality, symbolism, traditions, truth, weather, wisdom
|
Leave a comment