Daily Archives:
January 1, 2023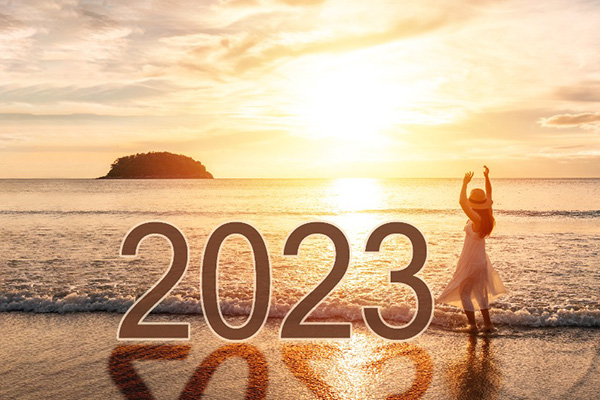 As we enter a brand new year, it is essential that we optimistically turn a page in our book of life today to embrace an entirely new chapter! The past three years have been challenging for all of us in many different ways – all the more reason to dream bigger and reach higher in 2023.
Some of us are very determined to make up for lost time and have already made clear resolutions and set bold intentions for the coming year, while others may not yet know for sure what should be next to unfold in their life journey. Staring at the blank first page of a supposedly 'new chapter in your life' can be daunting, especially when true inspiration seems untenable.
Yes, thinking more positively about our life goals and dreams can at times be very difficult, especially when things have been tough for a long time or you have been stuck in a rut.
Emotional challenges like anxiety, grief and depression can cloud our ability to envision a better life, and the notion of dreaming about a better life can feel like a frivolous luxury or a pointless waste of time. It becomes challenging to clearly identify your goals and explore new dreams when you can no longer remember the last time good fortune smiled at you, or when last your own needs took center stage in your life, before that of others.
Whatever the cause, the struggle to move beyond such an impasse will always become very real when our pause buttons eventually light up. As creative spiritual beings in physical form we will eventually always want to break free from whatever rut or comfort zone we may find ourselves in.