Daily Archives:
January 17, 2023
Published
January 17, 2023
|
By
Isadora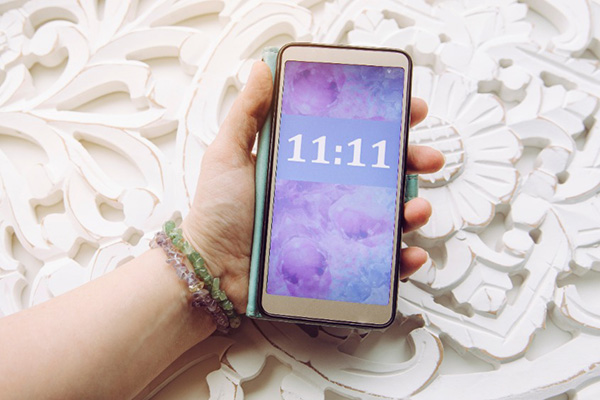 Are you repeatedly seeing the same numbers on the clock, license plates, store signs, and other places? It's more common than you may think. It is known as 'angel numbers' and it simply means God, Source, Spirit, the Divine is communicating with you!
The magic and symbolism of numbers and numerology date back to the beginning of recorded human history and can be found in various ancient texts. Numbers are a spiritually significant, and also a powerful divination tool.
In grade school, we practiced arithmetic and memorized multiplication tables.  For me it was fascinating to see the consistency in certain number equations where certain rules apply that made math easier. Well, the same principles can be applied to decode the meaning of your angel numbers!
What's most important about interpreting angel number sequences when you first begin to see them is to identify what those numbers mean to you personally. When you repeatedly see certain number sequences, ask yourself what is going on in your life at that moment in time.
What were you just thinking about or focusing on? Have you been struggling with a particular issue that you must find a solution for? Are you feeling anxious or upset about a circumstance that does not seem resolvable at this time? Are you worried about your job, a relationship, or family member? Are you in need of comfort or healing? Do you want to manifest something new and important in your life?
Posted in

Angels, Conscious Creation, Divination, Energy Work, Law of Attraction, Life Design, Manifesting, Metaphysics, Paranormal Phenomena, Psychic Phenomena, Spirit Guides, Spirituality
|
Tagged

angel guidance, angel messages, angel numbers, angel protection, angel signs, angels, conscious creation, desires, divine guidance, divine inspiration, divine intervention, focus, goals, intention, life challenges, life design, life drama, life transitions, manifesting, mental clarity, numbers, numerology, signs, spirit communication, spirit contact, spirit guardians, spirit guides, spirit messages, spirit signs, spiritual awareness, spiritual contemplation, spiritual insight, spiritual messages, spiritual practice, spiritual protection, spiritual resources, symbolism, synchronicity
|
Leave a comment