Daily Archives:
January 20, 2023
Published
January 20, 2023
|
By
Seraphim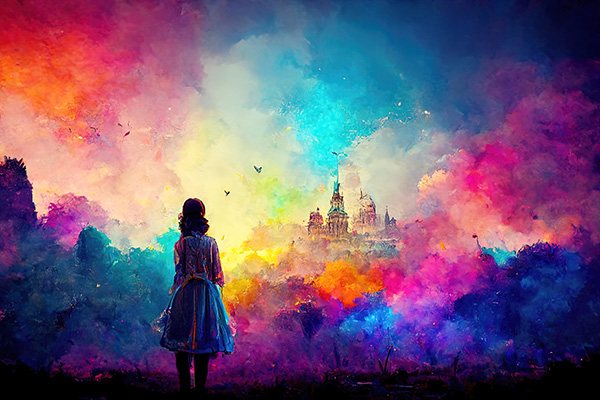 Dreaming is the mind's way of working through our everyday life experiences. Our dreams can tell us a lot about deeper self and what goes on in our subconscious mind. Dreams can reveal things we did not realize were weighing our mind or burdening our spirit. There's a lot of value in paying attention to our dreams, and really diving into what they may be telling us.
Our dreams are however not only about processing daily life. It is also a powerful metaphysical conduit for communicating with our high self and spirit.
But which is which? When is a dream just a daily psychological 'filing' procedure, and when is it a profound psychic or spiritual phenomenon? Is there a way to tell? And how does one go about interpreting a particularly unsual dream when you sense it may be more than just an everyday recap?
Sensing that dream is more than just a dream is an intuitive hunch or gut feeling that one can develop through practice. It starts by simply by paying attention and becoming more aware.
The first tell-tale sign is a dream that is very profound, dramatic, or vivid. It is often also a dream you remember in every detail. What did the dream look and feel like? Did the dream seem any different from your usual dreams? Is there anything particular that stands out for you?
Psychic or spiritual dreams usually just feel very 'different.' This feeling of 'difference' is unique for everyone, so it's best to trust your own intuition here. Once you start paying more careful attention, you'll soon get a sense for what your 'regular' dreams feel like, compared to your 'other' dreams.
Posted in

Afterlife, Dreams, Intuition, Life Design, Metaphysics, Paranormal Phenomena, Psychic Phenomena, Self-Help
|
Tagged

animals, archetype, awareness, culture, dream, dream analysis, dream interpretation, dream symbols, dreaming, dreams, dreamwork, inner truth, inner wisdom, intuition, lucid dream, metaphysics, mystical, omen, paranormal, paranormal awareness, paranormal phenomena, parapsychology, premonition, psychic awareness, psychic dreams, psychic experiences, psychic phenomena, psychic sensing, psychic symbols, psychic wisdom, resonance, self-awareness, soul wisdom, spirit animal, spirit communication, spirit contact, spirit encounter, spirit messages, spirit signs, spiritual awareness, spiritual messages, spiritual wisdom, subconscious, supernatural, symbolism, wisdom
|
Leave a comment