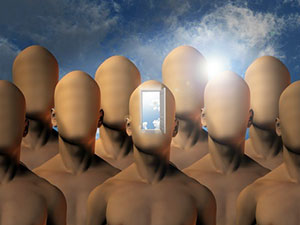 In Beyond the Postmodern Mind, Huston Smith writes that "Rationalism and Newtonian science has lured us into dark woods, but a new metaphysics can rescue us". Mankind will never give up its quest to find spiritual meaning and purpose in this world. This quest is what has been driving both science and religion for centuries.
The Buddha said, "The teacher appears when the student is ready." The same principle applies to the human species as a collective. We have been exposed to new esoteric and scientific insights as we evolved – always when the time was right and the world was ready. Prominent religions all over the world were all founded on esoteric guidance and metaphysical wisdom delivered at various times throughout history by great teachers and prophetic messengers. But as time passed and these religions expanded, they were often contaminated by human bureaucracy, superstition, doctrine and dogma, which distorted the original teachings. Read the rest of this entry »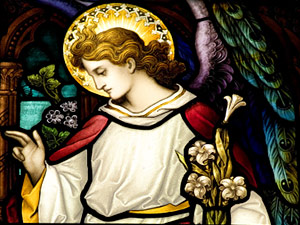 Like his fellow archangel Michael, Gabriel is one of only a handful of angels mentioned by name in multiple faith traditions. His name means "Strength of God," and he is powerfully associated with dreams, visions, and messages.
In the Christian tradition Gabriel was the angel who delivered the news of Jesus' birth to Mary, and in the Muslim faith he delivered the words of the Koran to Muhammad.
Traditional depictions of Gabriel show a tall, silver-haired figure in flowing white, or grey robes. Some have said he is actually a female figure, or that angels have no gender. Naturally Gabriel then is associated with the Moon, the astrological sign of Cancer, and feminine energy.
Perhaps Gabriel's most important role is that of messenger. When invoking this archangel, consider what messages you need to receive. Are you listening properly when awake? Is there a theme in your dreams that means more than may be expected? This is when calling upon the archangel Gabriel can be very meaningful. Read the rest of this entry »