Daily Archives:
August 15, 2020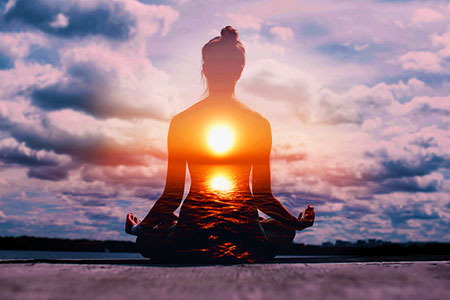 In times of great stress an empath may neglect their own needs in favor of others, and start to lose the unique perspective they bring to the world.
Since most empaths, by their very nature, want to help others, finding a balance between using their gifts, while practicing self-care, can be tricky. Simply put, it's easy in these times for empathic people to become overwhelmed.
Empaths feel the energies of the world much stronger than others, and can pick up on the subtle changes in the emotions and intentions of those around them. The empath serves as both a mirror and a prism to the world and its energies. Being an empath feels as if your 'personal filter' has been turned off, and naturally, there are many things in our noisy, hectic world that can trigger empaths.
Whether it be the chaos of others arguing or fighting; the feeling of getting lost in a crowd; the sense that others are being phony or inauthentic; or just too much on one's emotional plate all at once; the empath may begin to withdraw, or even shut off from the rest of the world, when it all becomes too much.
Think of an empath's ability to pick up on energies like a motion-alarm system which is constantly being tripped by any form of movement or activity. In this case the motions are the energies, emotions, and forces which shape our world. The empath has to deal with the stresses of this constant barrage.
Not only is the empath surrounded in modern society by constant incoming sensory stimuli: flickering images, flashing lights, loud music, conversations, and ambient noise, but also moving in though an ocean of all kinds of good and bad energy. Finding time and space to shut off all the noise, and block out all the negative energies, needs to be part of an empath's daily self-care routine.