Daily Archives:
August 6, 2020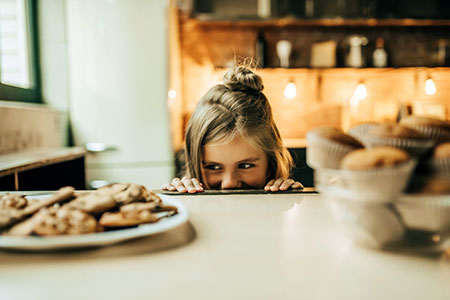 My great grandmother made incredible cookies. She called them "sugar cookies," but perhaps a more appropriate name for them might have been mysterious mystical magic cookies! Everyone loved them – youngsters like myself, as well as our family's elders, and every age in-between.
Those cookies still bring back so many wonderful memories. They had a special aroma of freshly-baked delight that wafted all the way outside her kitchen window and down the lane beside her charming little home, where she lived with my great grandfather. As a child I couldn't wait to get to their house, so that I could partake of those delectable sweet treats.
They were round, but not perfectly round. They had that authentic homemade look, which made them even more exquisite to my childlike enthusiasm. And, there was a rather unique spiciness among the ingredients; it was a spice that I had never tasted before in anything else. Oh, my! I especially loved the barely charred edges they usually had, as a result of leaving them in the oven a bit longer than necessary. Those crisp little edges made them all the tastier to me.
I remember sitting at her kitchen table, watching her scoop up the ingredients, one by one, and adding them to her mixing bowl. I didn't know how much of each ingredient she was using, because she never used a measuring cup. She just knew how much to add of everything. I believe this style of instinctively cooking from scratch is practically becoming a lost art, with all the digital recipes and modern utensils we use nowadays to cook even the simplest of things. And perhaps some of the true character and originality has also been lost in many of our ancestors' recipes.