Daily Archives:
August 13, 2020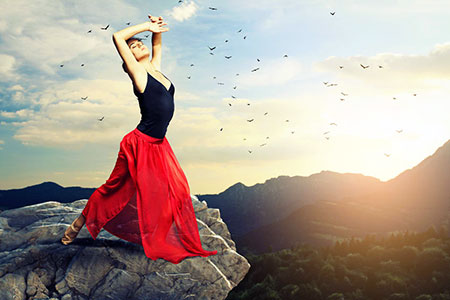 During these challenging times, it is essential to stay in the light. It protects your emotional, spiritual, mental and physical health. How do you 'stay in the light?' You achieve it by maintaining a raised energy vibration in a time of extreme darkness. It means you don't get sucked into other people's drama, darkness, fear and toxicity. You don't allow yourself to get weighed down by the negativity in the world around you.
Staying in the light doesn't mean you don't have an opinion or strong personal views, or that you are not aware, supportive and caring, or that you don't get involved in the world around you when it truly matters. It simply means you always take care of yourself, while you are doing whatever it is that you need to do every day. Staying in the light is about making self-care a priority.
Staying in the light is about psychic shielding and setting boundaries where and when necessary. For example, avoiding toxic people and environments is one of the best things you can do to stay in the light. You have no obligation to tolerate and accommodate toxic people and energy thieves!
If you work with toxic people, don't listen to the office gossip and don't get sucked into their negative world. Also, don't show them that they may be upsetting, or hurting you. Take a deep breath, call on your inner strength, and simply smile. Own your personal power – you are much stronger than you may realize.
Stay away from social media, if you are easily overwhelmed by negativity. For the first time in human history, we now have the technology to instantly access the opinions, fears, false beliefs and negative experiences of every human being who has access to a keyboard or smart phone. We are confronted daily with the pain, hysterics and drama of thousands of people, all at once!