Daily Archives:
August 9, 2020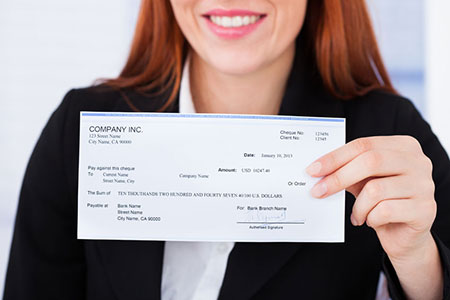 This manifesting ritual will help to keep some extra money flowing to you on a monthly basis. Most of us write out checks to others, and authorize automatic payments or debit orders for monthly bills. So, why not write a check for our ourselves for a change?
SUPPLIES
A blank check
A green candle
Sandalwood incense
PREPARATION
This ritual is best done on the first day of the month, or the day you regularly pay your bills. Wear red for this ritual to invite the Universe to 'cash' this check for you. Play reggae, zydeco or pop music to liven up the energy.
THE RITUAL
Sit at your desk with your monthly bills gathered in front of you. Light the sandalwood incense and then use it to light the green candle.
Take the blank check and make it out to yourself by dating it and writing your name in the space that reads, Pay To The Order Of. Continue reading →