Daily Archives:
August 30, 2020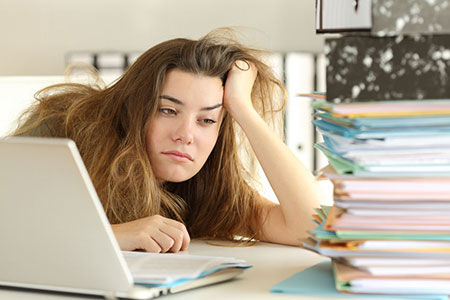 Do you also procrastinate? Procrastination is the avoidance of doing a task that needs to be accomplished by a certain deadline. Or do you sometimes intentionally delay the completion of a task, despite knowing it might have negative consequences? Ninety five percent of people procrastinate at some point in life.
To break the habit of procrastination we must find some self-compassion when a task at hand causes us stress just thinking about tackling it. Some tasks just seem too big or overwhelming, and we can't seem to motivate ourselves to get it done.
Procrastination makes most people feel guilt and shame. For some extreme procrastinators, negative feelings may trigger another reason not to complete a task. Only to become a vicious cycle of self-defeat. Most procrastinators tend to put off endings, as well as beginnings and commitments.
I have a close friend that has all kinds of ideas for a book she is writing. While collecting material, she put of starting the actual writing for three years. She felt she needed several points of view about the subject matter. She always needed one more.
Now, 13 years later, she can't seem to stop writing the same book. The idea of being an author just feels so good to her now. The added benefit of this is that whenever she is asked what she has been up to, she loves to say, "I'm writing a book.".