Daily Archives:
August 23, 2020
Published
August 23, 2020
|
By
Sheri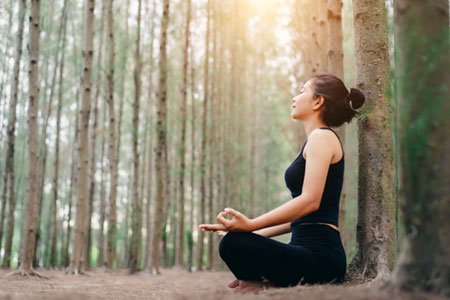 When life frustrates you, when people anger you, or the world puts you in a state of fear, stress or worry, take a few minutes to sit quiet and ask your guides and angels to take the weight off your shoulders. Ask them to bring you calm and to just simply let you know that it will be okay.
Your angels and guides are with you each and every day. They speak to you in the pit of your stomach, your gut feelings, your 'intuition spot.' Feel their presence around you and inside of you. Feel them tell you that they are surrounding you with white light and love.
Your spirit guides and angels aim to help, never to hinder. They are there to love you and keep your soul filled with loving energy. Feel them tell you that they are filling you with their overwhelming love and peace. And then simply allow them to relieve the negativity that is keeping you stuck.
I'm sure they shake their heads once in a while, and go 'what the heck!' But they do not judge you. Your guides and angels never chastise you. Only you tend to judge yourself, so allow that part of you to go as well. You are only to love yourself unconditionally, just as your guides and angels do. You are perfectly perfect as you are. This is a phrase I use often when talking to my clients. Your angels see you as perfect, so why can't you?
You are always in a state of transition and growth. It is what makes us human and different from other species. A bird simply knows how to build a nest, lay eggs, hatch them. And when their offspring eventually leave the nest, they instinctively go and repeat the process all over again. They do not worry for anything. If they are hungry, they grab a worm out of the ground or a seed from a plant. If it is raining, they simply hunker down in a bush or tree. It is an inborn response.
Posted in

Angels, Intuition, Lifestyle, Meditation, Self-Help, Spirit Guides, Spirituality
|
Tagged

angel guidance, angel messages, angels, anger, awareness, fear, guardian angel, guidance, gut feelings, habits, higher consciousness, inner guidance, inner peace, inner voice, instinct, intuition, intuitive, lifestyle, meditation, mindful, mindfulness, prayer, psychic awareness, spirit guides, spiritual awareness, spiritual guidance, spiritual insight, spiritual messages, spiritual practice, spiritual protection, spirituality, stress, subconscious, unconditional love, worry
|
Leave a comment