Daily Archives:
August 11, 2020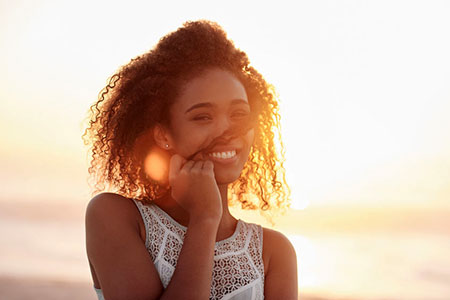 Taking time to experience the wonder of the final days of summer truly is medicine for the soul. My favorite summer activities include dipping my toes in a nearby lake or ocean, feeling the healing energy of the natural quartz sand against my skin, and finding renewal in the essence of the season.
Too often we move through our days and weeks completely engulfed in work, and the chatter of the bustling world. Our lives tend to be caught up in the motion of the world, with little time for self-care and centering.
Many of us awake in the mornings to the national news that often leaves us drained even before our day begins. We shower, have breakfast, down a cup of coffee, and anxiously show up for our families and our careers.
Many hours later, we return to our homes, where we are met with even more news via network and cable outlets, competing with their own spin on identical breaking stories. We reach for our smart phones or laptops and headlines scroll across our screens. When is enough truly enough?
In light of the endless social and environmental concerns permeating our planet, our species is globally experiencing stress like never before. But surely the Divine Presence within our amazing Universe would not leave us stranded on Planet Earth without the tools to transcend stress and what seems like utter chaos.