Daily Archives:
August 24, 2020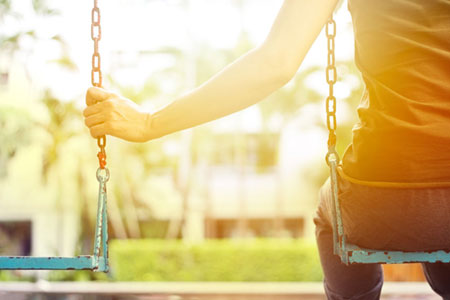 Understanding the true nature of our soul journey, how does one cope with the pain of physical separation when our loved ones leave the physical form? There is no easy way to cope with the grief of separation from a beloved. It opens the water ways of deep emotion that rise and fall like the waves on the sea.
Even in the super-excellent times of Radha and Krishna, the supreme divine feminine and masculine described in the ancient spiritual texts of Srimad-Bhagavatam, waves of love in separation were displayed and described to the ultimate pure degree. These transcendental writings identifies the eternal realm of divine love as the original clear source of all that we experience here in a dimly reflected form, including the pain of being parted from the physical presence of a dear soulmate.
So, what can we learn from this source that we can mirror in undergoing this heart aching distress in our own lives?
The first lesson we can take away from the transcendental example is that pain in separation is a gift of love. It arises in direct proportion to the depth of the soul-to-soul connection shared between two people. Thus, every pang, however painful, is like an ornament decorating the heart with the truth of that blessed union. It embodies a reminder not only of the person, but of the great treasure we were fortunate to hold in our arms…and still in our hearts. It invites us to feel grateful for the rare opportunity we had received to experience such deep love in this world. Continue reading →