Daily Archives:
August 31, 2020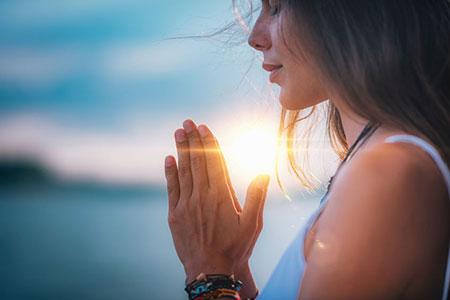 Karma is often one of the most misunderstood spiritual experiences that we have as humans. People will often use the word 'karma' to represent something punitive, or to point out that another person will "get what's coming to them."
But looking at karma through the lens of retribution is almost the opposite of the reason why karma actually exists. In fact, when we hold a perspective about karma that is punitive, we tend to create some sticky karma for ourselves in the process.
Karma is in truth an expression of the self-correcting Universe, reflecting its intelligent, loving design. The goal of karma is to expand a person's awareness of love, joy, and serenity. Karma simply means that whatever we give out, comes back to us multiplied.
The concept of "karma is going to get that person," is often directly associated with personal vendetta. Therefore, so many spiritual teachers throughout history talked about forgiveness and loving our enemies. When we focus on karma "getting" the other person, we tend to bring about harsh justice for ourselves.
It is also important to understand that the karma that other people experience is not proportional to how offended we are.  The goal of karma is not to 'make' other people feel the way that we felt when we were offended.