Daily Archives:
August 8, 2020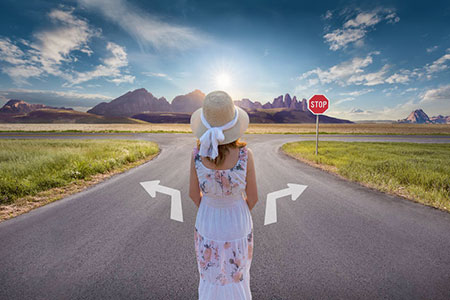 Are we there yet? It's okay to ask. The answer, however, should always be no. If we become preoccupied with destination, we lose sight of the joy and purpose of the journey in the first place. When we honor the journey, we are able to keep on the path of forward motion.
Life itself is the journey. We learn the hard lessons, and finally understand that it's a never-ending process. Often things occur in the guise of mistakes, failures, misunderstandings, hurts. But in truth, not learning from these events is the only failure. And if you don't learn it the first time, it is highly likely the lesson will repeat itself, over and over again, until you actually do learn it.
When our behavior and actions change, we convert what we have learned into wisdom. For some people the process is a lifelong quest, while others utilize what they have learned and it moves them along quickly. Some people need to go deeper within themselves to make progress.
It is always good to ask if we are there yet. Especially at the beginning of every journey, or when the learned lessons tell us there is more work to be done – inner work to get to the very core of our being. For some people inner work can be very frightening, as many of us deeply suppress the things that we don't want to deal with. But to complete the journey we must peel away the layers, like peeling an onion.