Daily Archives:
August 25, 2020
Published
August 25, 2020
|
By
Isadora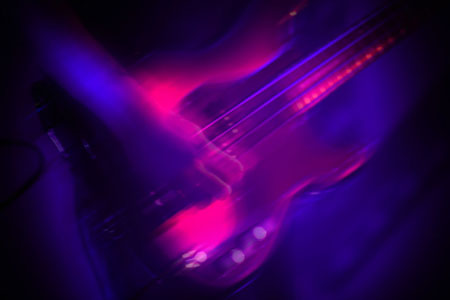 Recently, I was in my kitchen cooking, when the song Purple Rain, by Prince, kept playing in my head. It was stuck in my mind, loud and clear, the verses of the song, over and over again throughout the day. I didn't think much of it at the time, other than I must have recently heard the song playing somewhere.
The next morning while I was meditating, I was shown a shape by Spirit. At first I couldn't make out what it was, but then the vision became more clear. I sensed it must had to be the shape of a state in the United States, but I was not sure which one. After my meditation, I searched for the sate on the map and discovered it was Minnesota.
Later that day, I once again kept hearing a Prince song in my head. This time it was Paisley Park. That night I had a dream about an oddly shaped electric guitar, which I didn't understand. I also heard the name "Roger."
Every day, for a whole week, I was receiving these clues, like a puzzle to solve. Each one somehow related back the musical artist Prince.
That night my daughter sent 'coincidentally' sent me the link to a YouTube video of Prince performing Purple Rain. She just said it was one of her favorites and wanted to share it with me. It was uncanny, because I hadn't told her a thing about what had been happening with me lately.
I have to admit, until the time of these events, I knew very little about Prince's music, and absolutely nothing about his personal life. I used to hear his songs being played on the radio in the 80s and 90s, and I did enjoy them, but I never knew much about him as a person and an artist. Continue reading →
Posted in

Afterlife, Dreams, Energy, Intuition, Life Design, Meditation, Paranormal Phenomena, Psychic Phenomena, Spirit Guides
|
Tagged

afterlife, apparition, astral vision, clairaudience, claircognizance, clairsentience, clairvoyance, crossing over, dreams, energy vibration, evidential mediumship, gemini, ghost, ghost whisperer, haunting, life lessons, life purpose, meditation, medium, mediumship, mediumship reading, mental mediumship, music, paranormal, paranormal phenomena, psychic awareness, psychic medium, sixth sense, spirit attachment, spirit communication, spirit contact, spirit guides, spiritism, spiritual messages, spiritual wisdom, spiritualism, the other side, unconditional love, visions, visitations
|
1 Comment