entrepreneurship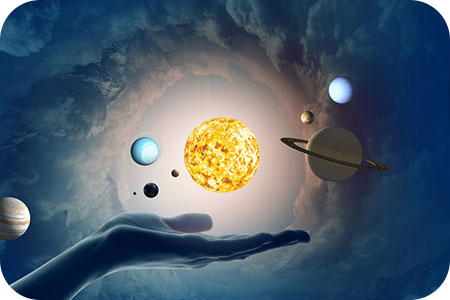 Overall, December 2019 will be a powerful month for manifesting dreams, speaking your truth and launching new projects.
Initially, the Sun will be in pioneering Sagittarius, which will give everyone extra energy to get things moving at a quicker pace. On December 22nd, the Sun then transits into Capricorn, where we become less free-spirited and more entrepreneurial in our day-to-day activities.
Mercury enters Sagittarius on December 9th, which will make our communications friendly, but also more straightforward. Mercury will also be out of retrograde at this time, so there will be less resistance in making progress with relationships and business matters. On December 29th, Mercury enters Capricorn, where leadership becomes a major focus.
The love planet, Venus, starts off in Capricorn this month, which will have us craving something more serious or physical in the romance department, depending on the circumstances. Capricorns are not always the most romantic companions, but do like to give special gifts to show that they care.
Venus will move into Aquarius on December 20th, which makes the holidays more enjoyable, because this sign likes to have a good time! If emotions get triggered, cool off and wait until Venus shifts over to Pisces in January, for deeper conversations about your feelings. Aquarius can become distant if they are already overwhelmed.
On December 12th, there will be a Full Moon in Gemini, which will be an optimal time to finish writing that book, launch a new website, or reach out to a special friend. It will also be great for integrating inner duality to help achieve oneness with your spiritual self.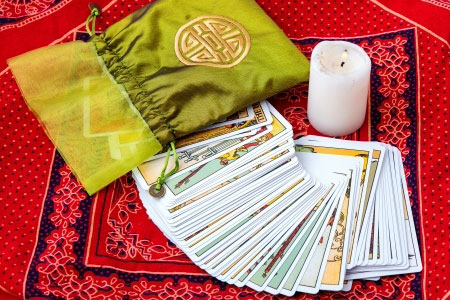 Purchasing your own Tarot deck may seem overwhelming for the newcomer, but can actually be a very magical experience. Back in the 'dark ages,' when I decided to purchase my first Tarot deck, I remember getting a plethora of recommendations from others to buy certain decks. I was overloaded with opinions, none of which I listened to in the end.
I've always been a bit of a rebel, so I chose a deck that I felt most drawn to. I remember the day well, I visited a little metaphysical shop in Michigan and was immediately drawn to the back of the store, where there were some revolving racks with Tarot decks on display. I felt almost mesmerized by one deck.  It's theme was angelic, and although the images, design, and roman numerals were not really suited for a beginner, it didn't matter to me, I bought the deck anyway.
When I got it home, I took it into my herbal room, laid it out on some black silk, to anoint it with consecration oils of rosemary, basil, star anise, frankincense, myrrh, and patchouli. I held a pendulum over the cards to program it with my intentions, and to activate it.
After that, I fanned the cards out on my herbal table and slowly waved my palm over the deck, sending my energies into it to align and connect with it as my sacred tool. Lastly, I asked Spirit to oversee the deck by placing it into the right hands once they left mine. Continue reading →