Archive for February, 2016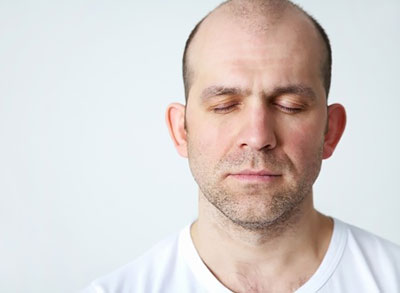 I remember very distinctly how in health class my fifth grade teacher was teaching us about our senses. She mentioned seeing, hearing, feeling, taste and smell. Our five human senses. And then she said, "We used to have six senses, but we don't have that anymore." And that was the end of it.
We don't have that anymore? How could I even explore it? Who else would teach me about my sixth sense? Did I have less sense? Was I not running on all six cylinders? How could this have happened? Shouldn't they be teaching about all the senses of the mind and body? I would have felt suppressed had I only known, what I didn't. Thank the Holy Spirit that eventually it came around for me to understand that the sixth sense is something that we use every day. Read the rest of this entry »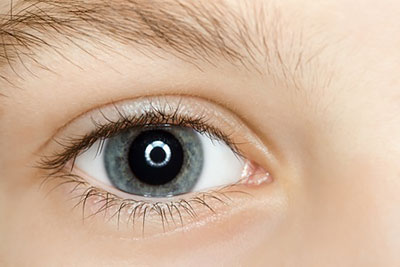 One the best Tarot readings I have ever had was many years ago, using a very old-fashioned method – I wrote a letter and mailed my questions to the reader. This lady was amazing and sent back a cassette tape of the reading. Her soothing voice from the tape deck told me my soul came from another planet. That was the reason that I was different and felt different, she went on to say to vive a la difference and enjoy my individuality. I did not know it at the time, but she was telling me I was an Indigo Child. The reader told me I was different, and to embrace it. The process and her insight were fascinating and I have been forever changed by her words. Read the rest of this entry »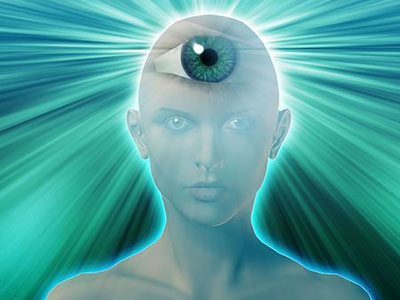 One has to wonder – are there any benefits to being psychic? Does that make one more powerful, more in control, more all-seeing, more omnipotent, all powerful and omniscient?  Some clients call and want to know what it means to be psychic. They want lessons in opening their chakras, they want lessons in controlling their psychic visions, and they want to become psychics. All these things are understandable. Yet, there are some cautions.
Firstly, if you have been born with the propensity to 'see', that is your gift. That is something that you need to learn to understand, and this may, as I believe, not be done through psychic work, but through psychological work and counseling. This really is the way. If the wizards of old knew better, and they probably did, they probably employed some of the same techniques.  After all, there is no point having ability and being unable to navigate through one's own life. Read the rest of this entry »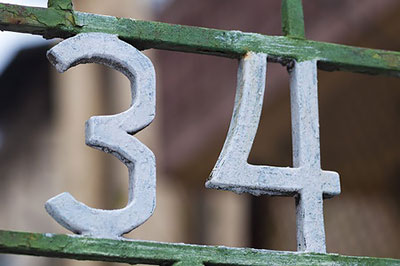 Have you ever just had a strong feeling out of nowhere about a loved one on the other side. Or maybe you happened to see something, or even smelled something, that reminded you of them? These feelings can sometimes be so overwhelming that you feel them to be extremely close – so close that you can almost hug them.
Well, what if I told you it's not all in your mind or imagination. Yes, that's right! Your loved ones have not forgotten you, just like you have not forgotten them. They miss you just as much as you miss them. So, sometimes they want to show you signs that they're still around. Read the rest of this entry »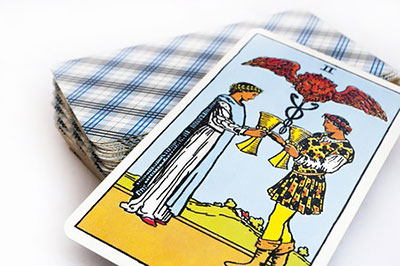 Many people come to a Tarot reader wanting to find out about the future. They seem to think that the future is set in stone and so they can be told exactly what is going to happen. They want the reading to "predict the future." The reality of Tarot is that it offers guidelines. The reader looks at the cards, interprets them, and then tells of the probable outcome.
Many people can read Tarot cards, but to be really good at it does take a practice, and good intuition or psychic ability goes a long way. The best way to learn Tarot is to learn the meanings, hold the cards, shuffle them, and feel what they are telling you. You also need to practice, practice, and practice. The most recommended Tarot deck to start with and learn with is the Rider-Waite Tarot. The pictures are clear and they seem to work best for beginners. Read the rest of this entry »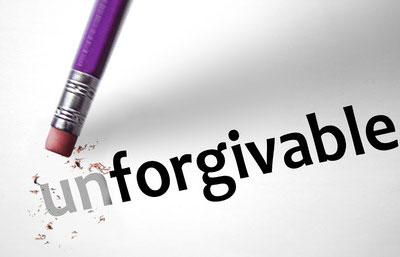 I remember telling my friend Audrey many years ago how well she was handling an upsetting situation. The matter related to a mutual friend who had borrowed a significant amount of money, and even though swift repayment was promised, the promise was not kept, nor acknowledged by the borrower.
Audrey seemed to take a really spiritual approach towards the situation and said to me, "I don't lend money without first considering that I may well have to write it off in the end." This was ironic, since he wasn't exactly well-off herself.
"Why should I choose to be a victim, and to carry that huge load of resentment around on my shoulders, when I do have a choice to simply put it down? To carry that heavy knapsack of anger and resentment would only be draining to my health and peace of mind," she explained. Read the rest of this entry »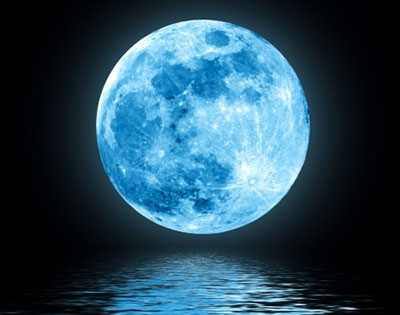 In Medieval times February's full moon was known as the Storm Moon. During this month storms, rain, snow, and ice raged across the Northern Hemisphere and the Earth was still in the firm grip of winter. Ships were tossed on the sea as if they were feathers in the wind, and travel was limited.
In one Greek myth, Scylla, a sea monster, along with the whirlpool Charybdis, each guarded a side of the Strait of Messina which divides Italy and Sicily. Travelling sailors navigating the strait would have to choose risking their lives with either the monster, or the whirlpool. Greek mythology states that Scylla had six heads, each with three rows of sharp teeth, held on six very long necks. Her body was made out of several growling dogs held up by twelve paws. Her heads would reach out to passing ships to grab sailors and crush them against the rocks before devouring them. Read the rest of this entry »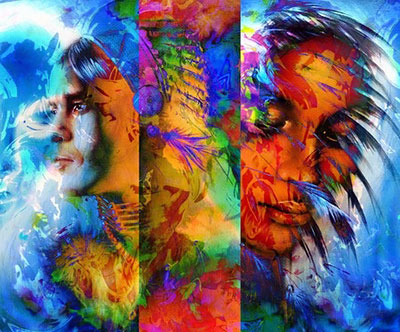 For many years I suffered with Post Traumatic Stress Disorder (PTSD) and sought out treatment for it with traditional counseling. Although helpful, it seemed to take quite a long time to unravel and change the symptoms. I suffered with anxiety, sleep deprivation and depression for several years.
One day through work, I met a woman who was trained as a Lakota-Sioux medicine woman. Her name was Irene and she was also a Reiki Master who could do distance healing. She taught classes in Shamanism, as well as Reiki. Curious, I began to take her classes and learn about Shamanism. Eventually, I would also seek treatment for the PTSD from her and have many remarkable experiences. Read the rest of this entry »