non-binary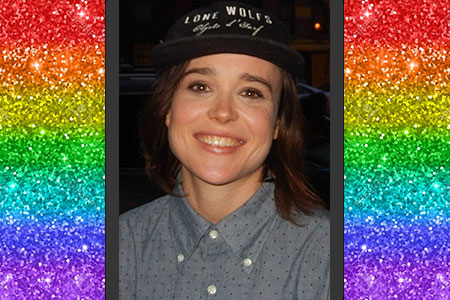 Elliot Page, compassionate cinema sweetheart and transgender braveheart, has come out to all the world, fully embracing their non-binary status.
We don't have an accurate birth time for Elliot, but we do know they turned 33 this year, and that means a tenth house profection year for Elliot, until their next birthday in February 2021.
Tenth house profection years are raised high up for all to see. Think of the tenth house as an elevated stage looking down on the other houses, that appear like small ants to the tenth house actor.
The tenth house is our public life; what we aspire to be. When the tenth house is activated, our voice grows louder and stronger, and we're given the opportunity to impact others, leaving a mark that is in alignment with our soul's higher yearning.
Elliot is a public figure, and I couldn't think of a more perfect time for them to create a platform through which they could be heard more powerfully!
Did Elliot consult me without my knowing it, perhaps in a dream, or in an ethereal Zoom chat room? All is possible, when you consider that Elliot has a Sun sign in Pisces, making their otherworldly energy and ability to tap into psychic realms and dreams more than possible.
But it does seem more likely that Elliot utilized their own intuitive genius for sensing just the right time to connect with others in a heartfelt, and beautifully received manner.
Sun in Pisces people have magical attributes. They are shapeshifting, empathic humans who excel at weaving stories together, until they become one theme, desiring for the world's inhabitants to love one another, and to swim together in the vast, connected ocean.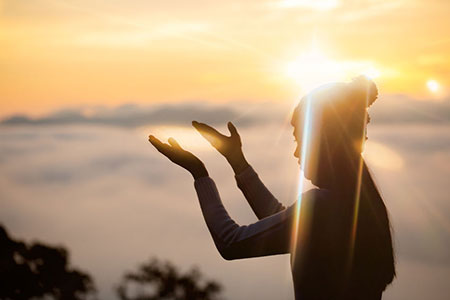 We are all surrounded by spirit guides and angels. These otherworldly beings have been with us since birth, and it is their mission to protect and guide us. But who are they, exactly?
Depending on your primary energy (feminine, masculine, or non-binary) your guides will likely have similar forms of energies. These guides are loved ones and friends who have passed on and are awaiting rebirth. They may even have been animals or one of your pets in their former life.
Most of us have a main guide, plus others who play a secondary role. Some may be around  us for our entire life, while others are temporary, or stay only for a specific purpose or to teach a specific lessons, or point the way to a specific destination or solution. The one thing all of them have in common is unconditional love and acceptance – the kind of caring that we often seek among the living, but only rarely find.
Guides are around us all the time, whether we are aware of them or not. They know us better than we know ourselves, and they are able to anticipate what we need.
How do we know they are there? For the most part, they are invisible to us, but can be sensed in other ways. Sudden flashes of inspiration, a favorite song playing when we turn on the radio, the feeling of a hand on your shoulder. Those are all a sure signs a spirit guide or guardian angel is speaking to you.
So, is it possible to communicate with these invisible spirit beings? Of course! Each time we pray or meditate, we are speaking to them. Silently asking for help will call them to our aid. Even if we engage in something meaningful to us, like our hobby or a creative pursuit, there is a dialogue with spirit guides, since they are the source of all inspiration. For some people, journaling, especially of their dreams, is a good way to listen to what their guides are communicating.