psychic amnesia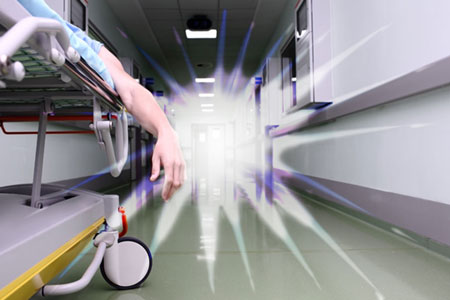 Someone very close to me recently had an unusual near-death experience. It was a profound event she says she will never forget, and it reminded me of the fact that our loved ones are always around us, whether we believe it, or not.
My dear friend had to go into the hospital for an iron infusion. She was severely deficient and the iron supplements she had been taking, weren't doing the trick. Not looking forward to the procedure, and having been told that she could have an adverse reaction to the infusion, she was not at all excited to go to the emergency room.
Soon after they started the infusion, she passed out! But this was more than just her fainting. While she was in this altered state of consciousness, she had repeated encounters with both her deceased parents. She felt their warm embrace comforting her and telling her all was going to be okay, and not to worry.
"We are both with you, we love you and we are here protecting you," they told her. "It is not your time, you still have things you have to do and people around you who love you, and care a lot about you, and need you."
The experience was quite traumatic for my friend. She came to twice, and then passed out again. Three times in total. Being that she is over 70, and considered very weak for her age, the medical staff were concerned for her safety. Thankfully, all went well in the end. Today she feels much stronger and has more energy, as her blood was build back up thanks to the iron infusion. But she says she doesn't think she will be getting such an infusion again anytime soon!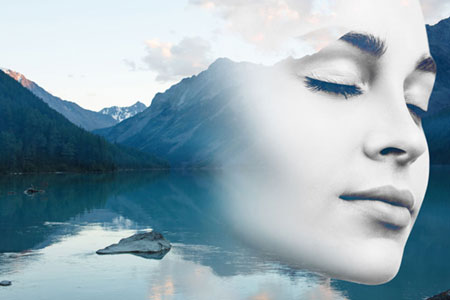 We all sometimes have unusual occurrences or extraordinary experiences that are not easily defined, or understood, by logic or practical thinking. Many of these events are often psychic or paranormal in nature.
For example, I am clairaudient and therefore I frequently hear voices. Earlier in my life I did not understand what this was, but I have since learned that there are sometimes conversations going on that I am privy to …conversations that are emanating from the Other Side, from beyond this world.
I don't always recognize the spirits, or understand the gist of the conversation, but I no longer have any qualms accepting these auditory perceptions as a psychic or paranormal phenomenon. Of course, there are experts in the fields of Psychiatry and Psychology who will certainly not not agree!
Dreams are a common psychic phenomenon for many people. You might have had particular dreams yourself, where the events that you dreamt actually came to fruition. We all sometimes dream the future and this indeed qualifies as a psychic experience, and a psychic ability we all have.
Many of us experience lucid dreams, and some even have daytime visions. We typically do not trust that it actually was a psychic vision, or we question whether or not it was only our imagination. Well, what is imagination if not another word for visual creations?