Listen To Your Guides And Angels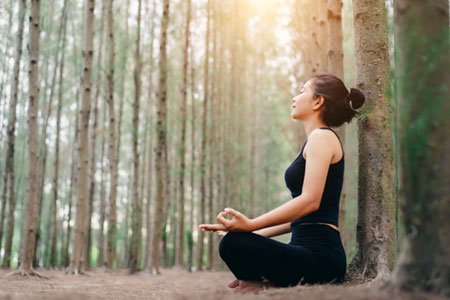 When life frustrates you, when people anger you, or the world puts you in a state of fear, stress or worry, take a few minutes to sit quiet and ask your guides and angels to take the weight off your shoulders. Ask them to bring you calm and to just simply let you know that it will be okay.
Your angels and guides are with you each and every day. They speak to you in the pit of your stomach, your gut feelings, your 'intuition spot.' Feel their presence around you and inside of you. Feel them tell you that they are surrounding you with white light and love.
Your spirit guides and angels aim to help, never to hinder. They are there to love you and keep your soul filled with loving energy. Feel them tell you that they are filling you with their overwhelming love and peace. And then simply allow them to relieve the negativity that is keeping you stuck.
I'm sure they shake their heads once in a while, and go 'what the heck!' But they do not judge you. Your guides and angels never chastise you. Only you tend to judge yourself, so allow that part of you to go as well. You are only to love yourself unconditionally, just as your guides and angels do. You are perfectly perfect as you are. This is a phrase I use often when talking to my clients. Your angels see you as perfect, so why can't you?
You are always in a state of transition and growth. It is what makes us human and different from other species. A bird simply knows how to build a nest, lay eggs, hatch them. And when their offspring eventually leave the nest, they instinctively go and repeat the process all over again. They do not worry for anything. If they are hungry, they grab a worm out of the ground or a seed from a plant. If it is raining, they simply hunker down in a bush or tree. It is an inborn response.
You have to grow from the inside out. None can teach you, none can make you spiritual. There is no other teacher but your own soul ~ Swami Vivekananda
You may not think you have these intuitive responses within you, but take a moment to think about it from a simpler perspective.  When you get up in the morning, what is one of the first things you do? Yes, we usually run to the bathroom before we start the day. You don't have to think about the process of going to the bathroom, or the process to brush your teeth, or the process to get dressed (other than what you want to wear). It is automatically ingrained into your psyche.
In as much as the daily chores of life are ingrained in your subconscious mind, you can also make time spent in silence with your angels and guides an instinctive daily routine, which you won't have to think about whatsoever. Think about the other aspects of your daily lifestyle that you already do automatically. All of it was learned from repetition and action. Now all you need to do is just spend a few minutes every day with yourself in mindful silence. As you repeat this, it will become a habit and normal part of your day. Your days will start, or end, on a higher note!
You create a path of your own by looking within yourself and listening to your soul, cultivating your own ways of experiencing the sacred and then practicing it. Practicing until you make it a song that sings you ~ Sue Monk Kidd
Trust that you have your guides and angels talking to you at all times. You are never alone. They see what's happening in your life. However, it is still important to talk to them. Get the words out, and then listen to that gut reaction that comes – not your heart or mind, but your gut! Listen to their guidance, or simply feel their loving energy around you. That is unconditional love and it will never falter. You are in their life as they are in yours, from the beginning, until the end.

About The Author: Sheri

Sheri is an international psychic and angel reader who provides clear answers on finance, career, relationships, manifesting your dreams, and working-out the kinks of life. Since 2004, Sheri is the owner on an International Spiritual Healing Centre where she runs her Reiki practice - either working on clients or teaching them the levels of Usui Reiki. She utilizes her office space for readings that are conducted via mail, phone, chat or live. Since 2008, she's honed her gifts on various psychic service websites, where she's provided telephone, chat or email readings. She also works on a spiritual network for people who have suffered horrific loss, applying her own first-hand experiences with such tragedies. Sheri's work has been described as honest, compassionate and life-transforming and she would like to see all of her clients soar free to a higher level of spirituality and growth, and exponentially change the world to the best it can be. You can get a psychic reading from Sheri at PsychicAccess.com.


This site uses Akismet to reduce spam. Learn how your comment data is processed.