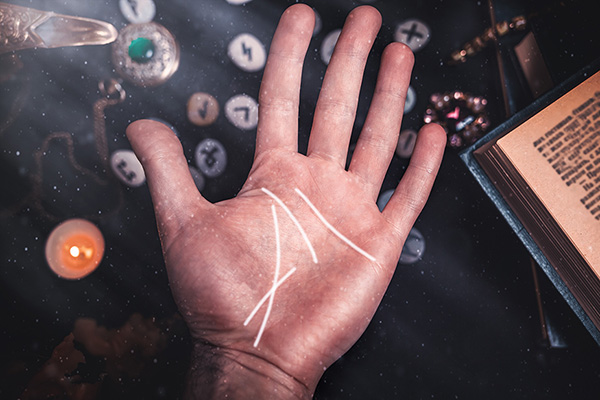 Some years ago, I had a palm reading with a lady who lives nearby. Palmistry is not one of my specialties, but I did find the experience interesting and learned much from what she told me.
She focused on my line of fate, also known as the line of Saturn. It is a crease in the center of the palm that often intersects the head and heart lines and runs close to the life line.
In its formation she identified a future time in my life when I'd be traversing a lot of difficulty. This later proved to be true, but I have since managed to successfully overcome those challenges and my life is now so much better.
Interestingly, I recently discovered that my fate line has shifted since then. Instead of shooting straight up, as it did when this lady read for me, it now leans further to the right, towards my heart line.
Doing some further research on the matter, I discovered that our palm lines do shift for over time. I believe this may be the result of our personal growth and spiritual evolution.
This lesser-known phenomenon in palmistry is in alignment with most other forms of divination and psychic channeling. Instead of accepting a foregone, sometimes even grim fate in any reading or forecasting, we are constantly changing, growing, and evolving in mind, body and soul. In time, subtle changes in our palm lines should therefore increasingly reflect this.
I believe my Saturn line has meanwhile sloped towards my heart line because I now do the work I truly love, helping people daily with the guidance of spirit. Back then, when I received the palm reading, I was still doing psychic readings part-time, while working full-time in healthcare. That changed two years later, when I went into full-time spiritual work.