Daily Archives:
September 5, 2023
Published
September 5, 2023
|
By
Venus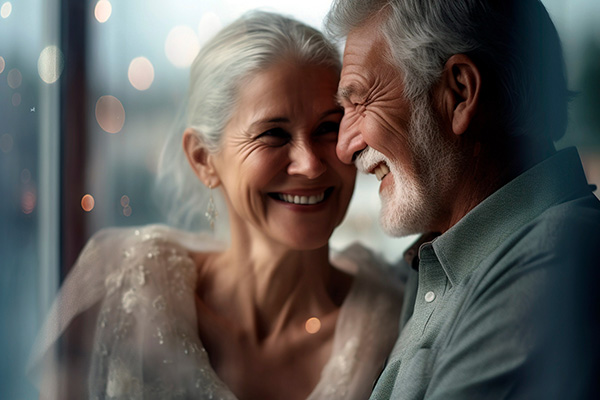 Dating has changed a lot in recent years, especially with the advent of social media and dating apps. But one thing that has not changed is that most people still want to meet someone special to share their lives with.
I had to venture back into the dating scene myself after my husband passed away several years ago. At first, I had absolutely no interest in meeting someone new, but after a long period of grieving, healing, and self-reflection, I finally realized that I did not want or need to be alone for the rest of my life.
I remember so many people giving me dating and relationship advice after I became a widow. They particularly advised me not to remarry, especially at my age. "Trust me, you don't need the headaches and drama," they all said. "You'll never find someone as good as him," one predicted. "It's a toxic war zone out there," lamented another. Relatives, friends, and even neighbors all had something negative or skeptical to say.
While I appreciated everyone's concern and well-meant intentions at the time, I decided to stay true to myself and trust my inner guidance. You see, I already knew something they did not.
Spirit revealed to me toward the end of my grieving period that I would eventually meet someone new, but that I would have to take the necessary steps to make it happen. My future partner was not going to miraculously show up at my door. I had to put myself out there to meet him.
Posted in

Intuition, Life Design, Love & Relationships, Manifesting, Meditation, Self-Help, Spirituality
|
Tagged

affirmations, authenticity, beloved, bereavement, boundaries, boyfriend, bravery, courage, dating, determination, divine guidance, divine support, faith, fear, goals, grief, gut feelings, happiness, honesty, inner guidance, intention, intention setting, intuition, life design, loneliness, loss, love, love psychic, loved ones, marriage, mental clarity, negative thinking, partner, perseverance, pessimism, prayer, precognition, premonition, psychic reading, relationship, relationship psychic, revelation, romance, self-belief, self-confidence, self-empowerment, self-knowledge, self-reflection, self-trust, self-worth, skeptics, social life, social media, spirit, spirit communication, spirit guidance, spirit messages, spiritual lifestyle, spiritual practice, spouse, toxic relationship, visitation dream, visualized meditation, vulnerability
|
Leave a comment