Daily Archives:
September 21, 2023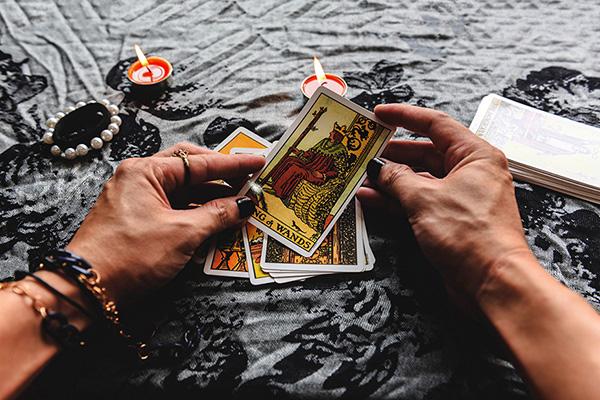 In a psychic tarot reading, several court cards, also known as 'people cards', may come up in a spread. This can be challenging and even confusing, because the reader must now interpret not only the situational influences and circumstances revealed by the spread, but also the other people who are playing a role, or may still be involved in the matter.
There are many different approaches to interpreting tarot court cards, but my personal preference is to associate each card with an astrological sign of the zodiac.
There are 78 cards in a traditional Tarot deck. The first 22 cards are the Major Arcana and the remaining 56 are the Minor Arcana. The Minor Arcana are divided into four suits that correspond to the four classical elements of Air, Fire, Water, and Earth.
The element of Air is typically represented in the deck design as swords, feathers, birds, or clouds. The element of Fire is usually represented as wands, batons, or staffs. The element of Water is represented by cups, chalices, bowls, or mermaids. And the element of Earth is represented as pentacles, coins, or stones.
Sixteen of the 56 minor arcana are the court cards. The court cards of each suit represent people who embody the personality, traits, or influence of the associated element. Occasionally, a court card may also represent someone who fits the physical appearance of a particular person card as depicted in the card's design.