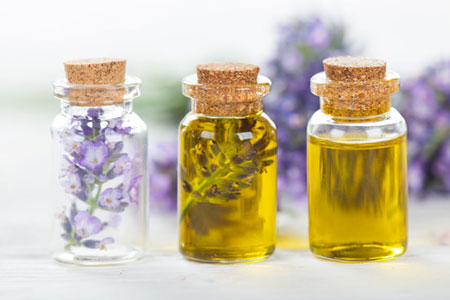 I have been using essential oils for many years. In the 1990s, I made it a point to study them and become certified. At that time aromatherapy was already very popular in Europe, where it was seen as a viable adjunct therapy. Science has gained more insight on the impact of scent on the brain, our emotions and our well-being.
Stress originates from the limbic system, and our sense of smell is the only one that is linked to this part of the brain. Before we might even become aware of the effects an essential oil or fragrance may have on us, the molecules from the essential oils we smell are already at work on our limbic lobe.
Successful real estate agents know the power of smell, and often suggest you bake some chocolate chip cookies, or brew some fresh coffee before an open house, or simply simmer cloves, cinnamon, and orange peels in a small pot of boiling water, to evoke a homey, welcoming smell.
Scents also trigger memories. A scent from your childhood, that created a warm, secure, peaceful feeling, is something you might want to re-create with essential oils.
When the mind relaxes, the body follows. We all experience stress at times, and although essential oils cannot magically make a situation disappear, one may benefit from the relaxation effects that aromatherapy offers.