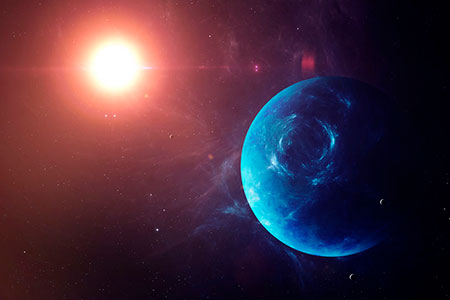 When you think of the sea, what sort of feeling transpires? Before I even began to study Astrology, I intuitively linked the sea to spirituality, as I'm sure all living creatures have since the beginning of time on Earth. The sea washes and foams to the shores, carries up our toes, and to our knees, surrounding us with an overwhelming sense of eternalness.
We associate her with all of the gifts, and torments of life and the higher wisdoms revealed therein. To us she is death, she is life, she is the unknown, the subconscious. Beneath her is all mystery. The effects of the sea stir in us all a sensual experience, the intensity of which may be surreal, tranquil, or chaotic depending on her mood. The sea seems to intoxicate, and estrange us from reality. She is commonly viewed as an escape.
You may be aware that Pisces rules the sea. For this reason the entire spectrum of our psychology devoted to water and the ocean is connected to Pisces, and the planet Neptune, which rules Pisces. What are our associations with the sea, what does water in its physical essence, mean to the human spirit? To name a few, romance, spirituality, escape, fantasy, dream, sleep, the subconscious, the depths of mystery, intoxication, and mysticism.
In Astrology, Neptune would be the energy of these things, while Pisces would be their behavior. In other words, Neptune is, for instance, the sea, and the sign of Pisces is the circumstances of being sea-like. Neptune is the actor, and Pisces is the script.