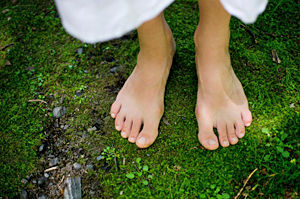 We all have had experiences of emotional scarring in our lives.  This is simply part of being human and it is also part of the growing and learning experience. However, ways exist in which you can encourage healing and reduction of trauma.
The first step in emotional healing is to recognize that everything in life, every decision, every relationship, every dream has its place in the ongoing path to wholeness. Recognize and feel your own pain. Accept this pain as part of your path.  Then, let it go.
As you allow yourself to feel, rather than deny or suffocate your feelings, a calmness and peace will descend upon you. You must feel the emotions to learn the lessons you are meant to learn. Through denial, victimization, blaming and other defense mechanisms, we often deny ourselves the ability to learn and thus we must learn the same lesson another way. Read the rest of this entry »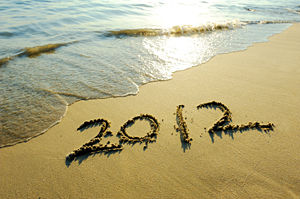 With the coming of 12-12-2012 I hear a lot of people talking and worrying about the end of the world. The media likes to scare the public with the possibility of impending doom, but my spiritual sources, or Spirit Guides, tell me something completely opposite. In fact when that day finally comes, I have been told that it will be a rebirth, the end of a cosmic cycle and the beginning of  a new one.
When that day comes it will be a very positive event that will bring us all closer to spirituality and unite the human race .  I was shown during my meditations and channeling that it will be the beginning of a new era. There won't be a destruction it will be more of an awakening. This planet still has a long life ahead of it. There will not be a comet or meteor destroying the Earth or solar flares wiping us out. Read the rest of this entry »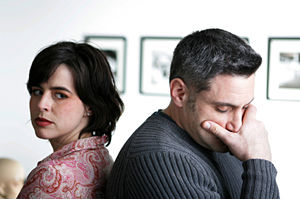 Life is full of ups and downs and we all at some point feel as if things are falling apart around us.  Part of the journey is learning from our experiences, and recognizing an opportunity for change when it arrives. I always try to bring out the positive aspects of any situation, and have found, even in my own life, that sometimes a little disruption or conflict goes a long way to bring about positive change.
The concept might be hard to understand at first, but let's take a relationship for example. Every relationship is a mixture of good, bad, and everything in between.  Conflict or arguments can pave the way for greater understanding, and something like a huge row or a temporary split may be needed to help both parties evaluate what exactly brought them to that moment in time. Read the rest of this entry »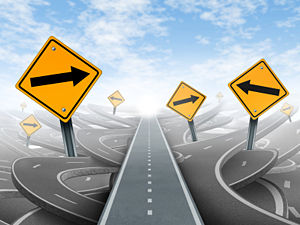 Responsibility is something we learn from a young age. It starts with simple things, like learning how to brush our own teeth as small children, and as we grow up, so does the responsibility.
Now, as adults, we are in a place of responsibility where all we know from the day to day is duties and chores like washing the dishes, cooking dinner, running carpool and, of course, that 'little' issue called work. Let's also not for forget about the things that run in the back of your head, like the gas bill, the monthly house payment and all the other things that just keep coming.
The question is what are we really responsible for on a spiritual level? Are we responsible for all of our live experiences? Read the rest of this entry »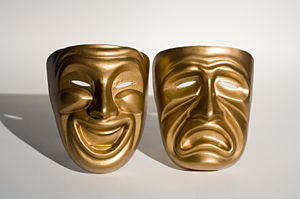 There are times in our lives when we wonder, why did this happen to me?  All our dreams and wishes become confused with just getting through our daily life.
I like to think that life is a balance. For every time we experience joy, the flip side of sorrow will follow. When we grieve or fear something ahead, the flip side is that there will also be days that will be perfect. We all have days where we 'hit all the green lights'.
Sometimes we feel lonely or neglected, and at other times we get all the love and attention we need, without even asking. There are days we love and days we are loved. Read the rest of this entry »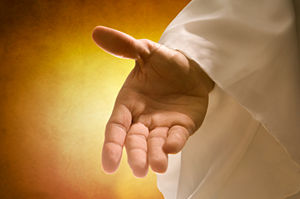 I thought I'd write this blog with a topic that is near to my heart, namely learning which psychic ability is strongest within yourself. But then Archangel Azrael told me, "Not this week. I need you to tell them about us."
So, with that being said, allow me to introduce you to the Archangel that is by my side always – Azrael. Now, as I type this he stands very humbly, yet bold to my right. When he stands beside me, his arms are always crossed and he is sort of like a soldier. He is very tall. Not as tall as the room but, he towers over me. I'd say he is at least eight feet in height. He is very golden tanned and has long silky blonde hair. He wears white robe that looks like a toga. He does not wear shoes and his wings are folded behind him.
Azrael is very serious and doesn't smile a lot. This isn't because he is not loving, because I feel he is like my older brother. He looks out for me. He is telling me now, with his arms still crossed, "Good analogy". He is saying it out of the corner of his mouth, as if he's too busy to really talk, but he is trying to engage me. He does have a sense of humor! With that, he slightly laughs to himself and clears his throat and is now serious again. Read the rest of this entry »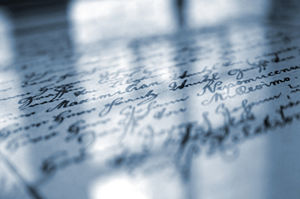 Automatic writing phrases frequently come to me just before I awaken from a night's sleep. In the same way that meditation is best 'between the worlds' of wakefulness and sleep, so is my automatic writing.
I am sometimes sure what is to be done with the words. Other days, I have no idea why I am writing the words, but I record them nonetheless.
How Do I Know They Are Not My Words?
My writing style is distinctive due to my dyslexia (a learning disability). I have to make many corrections for spelling errors. I cannot see letters in the same manner that those without dyslexia see letters. Additionally, the need to correct grammar is always there. Read the rest of this entry »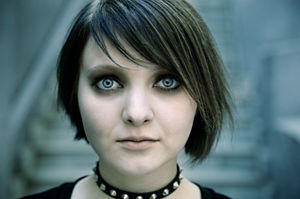 The most exponential time of growth in children's powers have always been traditionally around the time kids are starting to become adults, and with the changes of emotional volatility, parents must be aware of all the energies and ideas that will be available to their kids.
To children, in a position of powerlessness, with no rights to vote, work or leave their families despite their apparent maturity, this age opens up a slew of interesting, powerful and also useless notions that can leave them confused and highly susceptible.
We as adults should be doing research into psychic abilities and explain to them the difference between spirituality, religion and psychic work. Spirituality is often an amalgamation of different ideas, a blend of ideals that help a person feel better. Religion is an ordered and structured set of moral laws to accompany the spiritual ideals for people. Psychic work can be utilized in both aspects, and have been over the ages, which is where we have historical prophets. In truth though some people seem to prefer using psychics to distance others from their spiritual truths, as the mind of man will supersede the mind of god, thus allowing for both the freedom to grow but also no foundation upon which to grow from. Read the rest of this entry »