ocean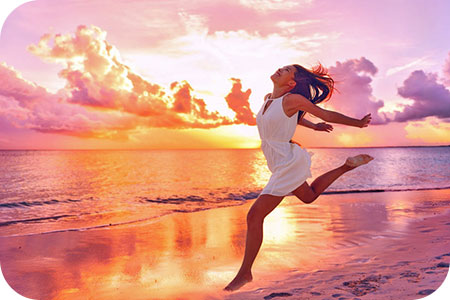 In the same way that material things need to be cleansed from time to time, after it has been frequently used or exposed to unwanted environmental influences that can potentially harm it, the human body and the soul also need to be cleansed. It must be done to ensure that the functionality of the mind, body and soul is not affected in adverse ways on the long run.
Ocean healing is one of the best ways to restore our energy balance, both physically and spiritually. It is a very effective and efficient way to cleanse the body, recharge the mind and revitalize the soul.
The healing power of the ocean has been known to us since the dawn of time. Connecting with the ocean heightens our spiritual awareness and inspires a positive change in our life, as the vibrational frequencies of the body, mind, and soul reaches a new high when we are near the water. The currents in the ocean act as a restorative, relaxing, and soothing energy.
There are many creative ways in which you can align yourself with the energy of the ocean. To benefit from this healing power, it is best to spend as much time on or near the ocean as possible. Walk on the beach, go sailing or fishing, or swim in the ocean itself. All these activities bring you closer to the ocean's healing ability. You can go with someone, or you could go alone, either way, without your conscious mind even realizing it, your body, mind, and soul will find healing by you spending time by the water.