Archive for October, 2011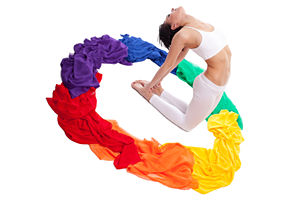 Something recently came to mind that I used to do long ago, when working with clients who requested chakra readings. I called the technique I created 'The Water Wheel' and it is my pleasure to share this with you.
Water is a great cleanser. Its fluidity and continuity makes it one of our world's most formidable allies, or our worst enemy, depending on how Mother Nature chooses to express herself.
Our bodies are 98% water and, as it is with the cycle of the ocean's tides, we are subconsciously also very 'moved' by the power of water. The Water Wheel signifies motion. It goes in a circle but it also goes forward within that circle. The Water Wheel cleanses our chakras with the motion of water and the movement of the wheel.
The chakras are the energy centers of the body and they sometimes become 'clogged up by stuff', such as negative emotions of fear, envy, anger or lust. When this blockage occurs we tend to feel 'bogged down', with no energy to get to where we want to be, be it mentally, physically or emotionally. A chakra cleansing helps to open the door for that built up energy in the affected chakra areas to dissipate. Read the rest of this entry »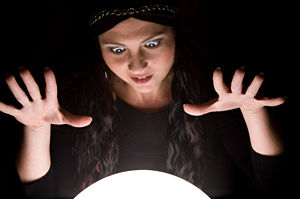 The other day someone I worked with commissioned me to do some work for them, and made the assumption that people of my caliber, or people in our profession, are associated with some power or arts of a darker origin.
He meant it as innocently as possible, and I hearkened back to the middle ages. But I have to remind myself that not everyone is familiar with what a psychic is.
To be psychic means, literally, from the Greek, 'mindly' or 'of the mind'. This is interesting as it seems to hint at previous thinking having not been superstitious, but possibly appreciative of the power of the mind. The connotation becomes difficult when it is associated with power. Read the rest of this entry »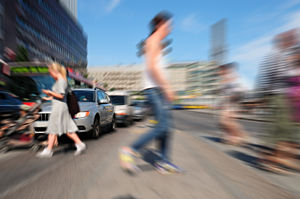 I see now, more than ever before, parents busying their children with this and that sport, and this and that activity. I sometimes wonder if they ever have time to just be children.
I see how fast time flies these days and I think we actually make it go by even faster by overloading our lives with so much activity. We over commit ourselves way too much. I have been carefully watching my world lately, and I have seen the busy lifestyles of my friends and family. I see how frantic everyone has become. Such a commotion!
I find it disturbing how we over-busy ourselves and our children, and our lives. We really miss out on what I deem as the 'finer things'. We need to get that connection back. It's never too late. Read the rest of this entry »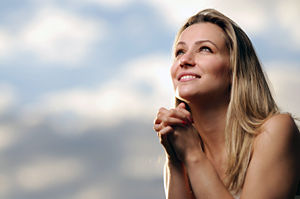 Again I must write about my hero Allen Kardec, the founder of Modern Spiritism. I do believe he was the one to pave the way to our greater understanding of the spirit realm. Kardec was a medium who really had everything 'right on'. In his books he explains the other side in an easy to understand way.
The world beyond the veil is a complex mystery to us mere mortals. When some mediums or channels try to explain it, sometimes it's difficult to understand what they are trying to convey.
There is one specific Allen Kardec publication that is one of my favorite and really worth studying. It is a titled Collection of Selected Prayers (1975). In this book he explains that when we pray we should not just repeat a standard formula of prayer we always use, because it doesn't really mean all that much. Read the rest of this entry »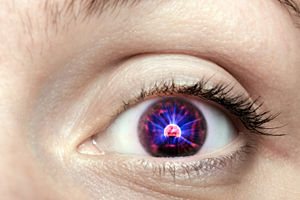 All through the pages of history we find instances of prophets and prophecies.
The word 'prophecy' is derived from the Greek word prophemi; pro meaning 'before' and phemi meaning 'to tell'.  Thus, prophecy means to foretell what will happen in the future, or to divine or interpret.
Prophecy is one of the many gifts of a psychic and is of much value to humanity. All psychics are prophets.
Today we have valuable prophets among our psychics and many whose prophecies have manifested to the letter.
However, after receiving a prophecy, be practical about it. In fact, make an effort to apply your common sense and power of reasoning to every message or prediction you receive. Read the rest of this entry »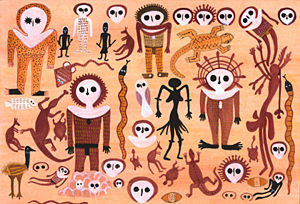 I have been reading a wonderful book by Marlo Morgan entitled Mutant Message Down Under. It is the story of an American woman who is welcomed by a remote tribe of nomadic Australian Aborigines who call themselves the "Real People".
She accompanied them on a four-month-long walk through the Australian outback, learning about their culture and beliefs.  Here is a fascinating quote from chapter eight, entitled "Cordless Phone":
"We faced east in our morning prayer service and gave thanks for all our blessings. We sent our daily message out to the food kingdom. One of the younger men took a turn in the center. It was explained he had offered to perform a special task that day. He left the camp early and ran on ahead. Read the rest of this entry »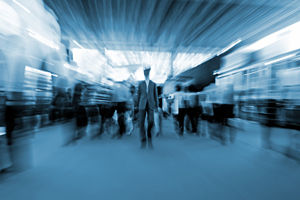 First, we must define the three timelines:
First Timeline – Where we want to be, 13 of 100 Lightworkers are consistently in this state, on an ascending path.
Second Timeline – Where most of the population is, erratic in frequency, sometimes in and sometimes out (you could say 'up and down'), influenced by others around them, worried about what others think. Yet, they are on an ascending path.
Third Timeline – On descending path. They are dealing with some of the following traits; angry, envious, jealous, sorrowful, regretful, greedy, arrogant, pitying themselves, feeling guilty, resentful, inferior – all low level vibrational frequencies. I am sure you can think of many more attributes that apply here. Read the rest of this entry »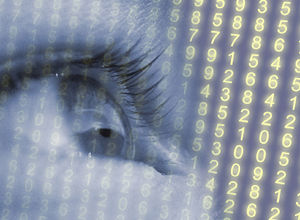 Numerology, like astrology, gives us a map of the life we chose to live here on Earth. It is as if we booked a cruise to go first to Alaska, then to the Sahara, then to Manhattan, New York. This big 'map' is what I call Fate Karma and our free will for this decision was exercised on the other side.
Once we are here, we cannot change the ticket we already bought. This is more of an Eastern view, as most Westerners like to believe that if they focus enough on the Law of Attraction, they can get what they want. For me, this is like telling a child if they wish hard enough, they can indeed get all the candy they want.
It is my belief that we chose this life to progress as a soul, while we are still on the other side with our guides. Some of us chose to come here and have a life of fun, while others came here to climb mountains. Read the rest of this entry »