Daily Archives:
January 28, 2022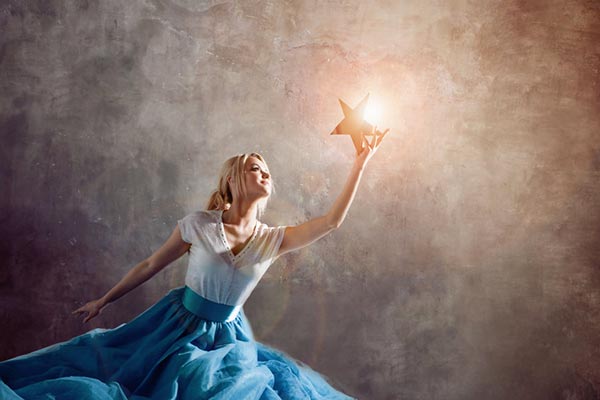 My dad always said one should make a wish on the very first star that you see every night. Anything your heart desires will come true. When you see, or hear the word star…what emotions arise in you?
Think of how many up-lifting songs have been written about the stars. The first song many people learn on an instrument is often Twinkle, Twinkle Little Star. It reminds me of the theme song for the Walt Disney classic, Pinocchio. It is such a 'feel-good' song. When you wish upon a star it makes no difference who you are.
For some of us a star was the very first symbol that made us feel good about ourselves as children. In kindergarten getting a star for a job well done was a big deal! It always had such a sense of pride to show my parents at the end of a week how many gold star papers I had acquired.
A great pastime for children, especially at summer camp here in Maine, is laying on the ground looking up at the stars and hoping to see a shooting star.
Night people often say they get their batteries recharged by looking at the moon and stars. It brings them a sense of peace and hope for the future. One thing we can always count on is the sun, moon and stars will shine again.
Looking at the heavens for answers, ancient mariners used the stars to navigate where they were on the ocean. Sailors learned how to navigate by watching the movement of the stars.
According to natural navigating coach, Tristan Gooley, the North Star, known as Polaris is directly above the North Pole. "This means that whenever we point towards the spot on the horizon directly below the North Star, we must be pointing north," he writes.
Posted in

Astrology, Children, Law of Attraction, Life Design, Lifestyle, Manifesting, Spirituality
|
Tagged

astrologer, astrology, childhood, children, conscious living, cosmic ordering, cosmos, deliberate creating, desires, evidential mediumship, fantasy, goals, inner child, intention, loved ones, magic, manifesting, mediumship, mediumship reading, memories, mental mediumship, psychic medium, self-confidence, self-empowerment, self-esteem, signals, signs, spirit channeling, spirit communication, spirit messages, spirit signs, spiritism, spiritual awareness, spiritual lifestyle, spiritual practice, spiritualism, star signs, starseeds, wishes
|
Leave a comment