Daily Archives:
January 7, 2022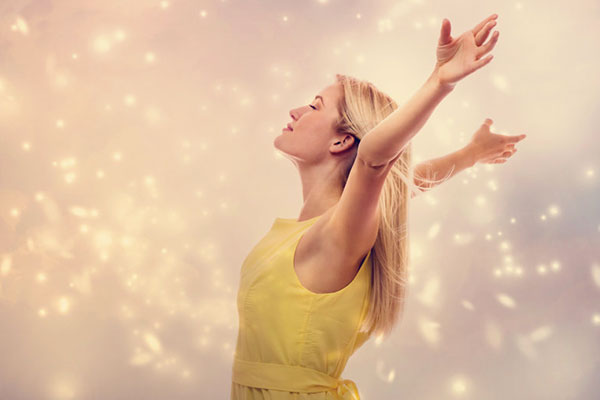 I have some fantastic news for you today! You can have a magical year if you choose it! The magic is within you. If you truly believe you are going to have a fantastic year ahead, you indeed will. What we think and choose to believe becomes our reality.
You don't believe me? Well, think about this for a moment: I am sure you know a few fairly negative people whose lives are always in chaotic upheaval or consumed with toxic drama. You probably also know some amazingly optimistic, positive folks whose lives always seem blessed, happy and full of joy… even when things are not necessarily always going well for them. Their good karma inevitably comes to the rescue to bless them!
We create our destiny, and we do it with our thoughts. Let your thoughts direct your path to happiness, health, abundance, and good, positive people around you! You are more powerful than you may know, and it starts with your thoughts and how you choose to perceive things. Tuning into that higher frequency is where it is at!
If you want things to change for the better in your life you need to switch from being negative to thinking positive. The power is in your thoughts. What you choose to think is what you put out into the universe and what you will in return attract.
I have known many folks indulge in constant self-pity and blame others for where they are in life. No one else is responsible for where we are in life. We are in control of our lives and our own karma We are the ones who can make or break our own day, week, month, and year. It all starts with what we choose to focus on and what we chose to spend our time and energy on.
It's time to take responsibility for where we are in life and to start making it happen. The time is now. Anything is possible. You just have to believe and take some action.