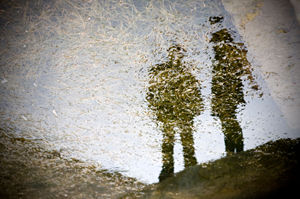 Did you know that the spirit of a deceased loved one can give you signs that they are around and looking out for you?
There are many possible signs: anything from an orb of light to the smell of perfume or cigar smoke, or shadows, or a personal object being moved from one place to another. Music is another way that loved ones can communicate with you.
There is a reason why a loved one tries to let us know they are around us. It can be a warning of future danger, or that they are there just to say hello and how much they miss us. For many generations in my family our loved ones have let us know they are around being.
I feel my mother is still helping me with life issues. Growing up with her she would not encourage my psychic abilities. She could have helped gain a better understanding of what gifts I had, because she was also psychic. Continue reading →