Missed Call From The Afterlife
Published
August 4, 2011
|
By
Raymond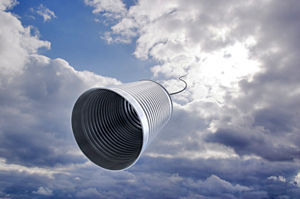 Have you ever wondered if a deceased loved one can contact you from the other side using a telephone? The answers is most definitely, yes. This happened to me twice, 35 years apart.
In 1976, after coming home from church one day, I received a phone call from my grandfather, who had passed away earlier that day. When I answered the phone I had no clue that my grandfather had died.
Recently, 35 years later, I have had a repeat experience of this exact same experience. This time it was on my cell phone. I was on the Interstate 70 highway, driving back from Indiana to Ohio. It was an exhausting and stressful journey. On the way, I noticed that my phone showed that I had missed a call. It was kind of weird, because the phone never rang. I did not give it a second thought and rather concentrated on my driving.
If The Phone Doesn't Ring, It's Me  ~ Song title by Jimmy Buffet
When I finally did get to Ohio, I was relieved that the long drive was finally over – until my gas light came on. I really didn't want to stop at that point in time, but I had no choice. So, I figured I might as well get something to drink.
When I walked in the store to get my drink, I smelled a familiar odor of cigar smoke that I have not smelled since the 70's. It was the distinctive smell of the cigars that my grandfather used to smoke. And it was very, very strong. I was so intense that I had to stop what I was doing. To be honest, it gave me a cold chill down my back – to such an extent that I even turned around to see who was there. But there was no one else around.
Well, if we don't define them as dead, and we look at them as the people who are in our lives – just without a body – it's the same as those who are alive want to connect with us. It's love. ~ John Edward
When I got back to my car, I noticed that the battery on my cell phone was blinking. I knew for a fact, when I left the car, that my battery was almost fully charged. I picked up the phone and it showed that I had two missed calls from 'Perry Anderson'. Oh, my God! My grandfather's name was Perry Anderson and he died in 1976!
I checked the phone over and over, but there were no messages or anything. After the initial shock, the reality of what just happened gradually sank in, and as I left the gas station I had a great feeling. After 35 years my dear grandfather was letting me know from the afterlife that he was still looking out for me sometimes. He was with me all the time during that trip to Indiana and back.
About The Author: Raymond

Growing up on the streets of Columbus Ohio, Raymond learned at a very young age that he was gifted in many ways, including the ability to read someone's eyes and using a regular deck of playing cards to read the future! His mother was from a Native American family, namely the Black Foot tribe, and his father was German. Raymond discovered that both sides of his family had a psychic legacy. Over the years he has gained additional knowledge from books and by talking to trusted family members. Raymond has been doing psychic reading for others for over 3 decades, and over the years he gained many loyal clients from all walks of life. Visit Raymond for a reading at PsychicAccess.com


Posted in

Afterlife, Angels, Mediumship, Paranormal Phenomena, Spirit Guides, Technology
|
Tagged

Afterlife, clairalience, clairescence, clairolfaction, communication, crossing over, death, family, ghosts, haunting, intelligent haunting, medium, mediumship, paranormal, Paranormal Phenomena, phone psychic, psychic medium, signals, signs, Spirit Guides, spiritism, spiritual messages, spiritual realm, spiritualism, Technology, The Other Side
One Response to Missed Call From The Afterlife
<!div id="networkedblogs_nwidget_logo" style="padding:1px;margin:0px;background-color:#edeff4;text-align:center;height:21px;"><!a href="http://www.networkedblogs.com/" target="_blank" title="NetworkedBlogs"><!img style="border: none;" src="http://static.networkedblogs.com/static/images/logo_small.png" title="NetworkedBlogs"/><!/a><!/div>