Daily Archives:
May 26, 2023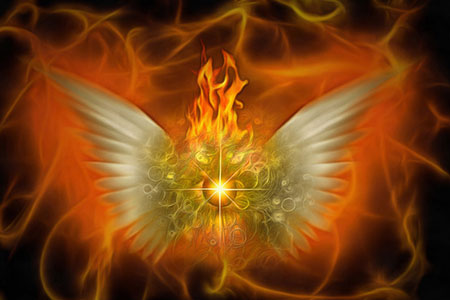 If you are feeling overwhelmed, depleted, extremely worried, lost and lonely, or in need of a major divine intervention, or a powerful spiritual boost, then calling on Archangel Uriel for support and guidance may be a wise choice.
Archangel Uriel symbolizes the omnipotent power of God, the giver of life. The name Uriel means 'the fire of God.' His role is to awaken higher consciousness in all people.
Uriel is held as the patron of wisdom and protector of teachers, ministers, and philosophers. With the fire of his flame, Saint Uriel spreads truth and wisdom throughout the world. This angel is the defender of the sense of the spirit, and guardian of the straight and clear path to achieving the glory of God.
Uriel is credited with the mighty force and spirit of life. The representation of him with a flame of fire symbolizes his duty: to ignite the conscience of men through the fire of truth.
He is known as the angel of those who seek truth and knowledge. Those who come seeking the help of this archangel often need guidance and wisdom to make the right choice in their lives.
Each archangel represents a direction: Raphael for the East, Gabriel for the West, Michael for the South, and Uriel for the North. This can be helpful when we meditate on a particular archangel.